How to make a Christmas cracker of a campaign
Christmas is a time for giving, so offer your customers something extra special this year – whether it's an exclusive discount, a beautiful marketing campaign or cards with a personal touch.
This article was commissioned by Snap to let readers know they can download a free copy of 'The Christmas Season Marketing Guide'
According to recent Commonwealth Bank figures, the latest spending data paints a rosy picture for Australian businesses over the Christmas shopping period. But with so much competition out there, it takes hard work to ensure your business is the first choice for people spending their hard-earned dollars.
It's down to you (and not a team of Santa's little elves) to put together a foolproof marketing campaign, so we've listed a few ideas to help you along the way.
Create Christmas cheer in your online strategy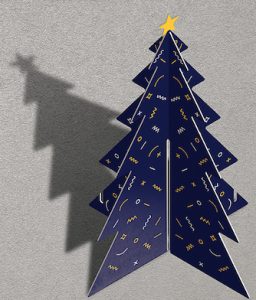 It's relatively easy to add a little Christmas fun to your online presence. With the right assets, you can easily give your website a festive makeover. All you need to do is incorporate some Christmas classics into your logo (a tree, some stars, a pile of wrapped gifts) and make sure your homepage celebrates the holiday season.
Take it a few steps further by adding a Christmas countdown to your site or find fun ways to advertise special deals. That could mean 'unwrapping' a new item every day or 'pulling a cracker' to reveal the treat inside.
You can follow a similar theme on your social media channels, and it's so simple to change your profile picture or cover image. Facebook and Instagram offer the ideal place for shareable deals and offers, and you can boost reach by offering a prize for liking or sharing a post.
Spread your social media efforts over more than one platform
Some customers might be big fans of Facebook, while others might be head over heels for Instagram or totally in love with Twitter. To spread your message far and wide during the festive season, it's a good idea to create a campaign that covers as many social media platforms as possible.
That said, there's no point reposting the same material across every site. There's a chance that people who really like your business follow you on more than one social media account – they probably won't enjoy being bombarded with identical messages over and over again.
Different methods work better on different platforms. Instagram favours a hashtag-heavy approach – #ChristmasDeals #XmasOffers #SpecialHolidays – which also works on Twitter but doesn't have the same impact on Facebook. Tailor your content to suit each platform and spread goodwill widely.
Craft an eye-catching email campaign
As Christmas draws closer, email marketing efforts really ramp up. If you want to be noticed, you need to stand above your competitors by creating a campaign that sparks immediate interest. The three main objectives when creating a Christmas campaign are: quality design, clear messaging and compelling deals.
Christmas shoppers are often time-poor and under pressure, so make life easy for them by ensuring your email is full of relevant information and special offers. Give customers a good incentive to open your message and be sure to reward them when they do.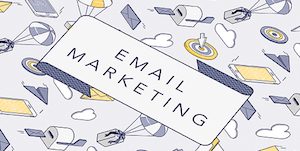 Put together themed email campaigns that customers won't be able to resist. Try an advent calendar of messages – with a new email each day leading up to Christmas – or a series of 'stocking filler' emails with deals on smaller gifts.
Personalise your holiday cards
There's nothing like a personal touch to really make a customer feel appreciated. How far you're able to take this concept depends on the size of your business, but even the largest corporations should let their customers know they are appreciated.
If your customer base is small enough, it's worth personally addressing and hand-signing your Season's Greetings cards. That extra attention to detail is what most customers truly appreciate, and it can make a big difference when it comes time to buy.
For larger companies, where the task of handwriting so many cards is simply unfeasible, consider investing in a content management database that's able to use a customer's previous transactions to work out the deals they may like. You can then send tailored Christmas deals or messages with that all-important personal touch.
Be bright, helpful and clear when it comes to Christmas marketing plans. Your customers will thank you for it.
Click here to download the free guide
If you are looking for help with print, design and websites visit Snap.