How to protect your brand in the age of social media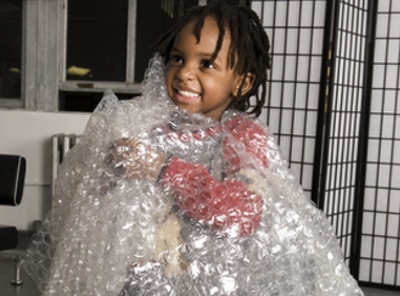 The social media space and its seemingly endless supply of instant feedback loops can be a scary place for some people. One of the most frequent questions I'm asked when discussing social media strategy is 'How do we control messages when people say something about our brand that we don't like?'. The answer to this question is best understood within the framework of digital brand strategy. So here goes.
If an individual spent a lot of time trying to control every message they heard about themselves, and responding to everything that everybody else said about them, we would, quite rightly, think that person insecure or, worse, a narcissist. But there are a number of brands which think this kind of control to be normal. From the perspective of the general population there is nothing normal about it at all.
A brand that is confronted by negative comments on the social web needs to learn a simple two step reaction: first, see the comment as valuable feedback; and second, view that feedback as an opportunity to improve and build its relationship with customers. This is the way the the best relationships among individuals work. As anyone who has gone through a personal relationship break up will know, relationships break down when one party believes they are not being heard.
Recently I moved house. Before I moved I bought new furniture from a very well know Australian retailer. On the day the furniture was due to be delivered the delivery team arrived and got down to work. It turned out that one piece of furniture did not fit into the lift of my new apartment building. When I called to ask how to rectify this situation the immediate response from the store was "This is your fault – you should have measured the size of your lift – there's nothing we can do." Needless to say I thought this was pretty poor customer service. So I jumped onto Twitter and said as much. Of course my experience with the local service rep was not indicative of the company as a whole but it did taint my view of the brand. But that wasn't the end of the story. The company was monitoring Twitter and used my comment as an opportunity to contact me and offer to send around a new team the next day to carry the piece furniture up the stairs. Naturally I then went back onto Twitter and gave them high praise. Our 'conversation' started testily but ended up well.
My case highlights the way brands should be thinking about negative comments. It's not about your 'mistakes' as viewed by others. We all make them.  What matters is whether you really listen and how you respond. And this is the real opportunity. I'm not suggesting that every negative comment needs a 'fix' – sometimes it's enough to simply tell the customer that they have been heard. But if a comment identifies a problem you can fix then a potential brand 'enemy' can be turned into a brand 'lover' very quickly.
So don't try to bubble wrap your brand in entirely positive messages. Embrace the diversity of your market and realise every contact point is an opportunity to stand apart from your competition.