How to succeed with streaming
With new restrictions placing more Australians indoors than ever before, streaming services are highly in demand to replace live events and for entertainment. We recently spoke to Matthew Lynn, regional sales director for South Asia at Akamai, about the many complexities involved in delivering a seamless, glitch-free service.
In recent weeks streaming has been more prevalent than ever with major players like Disney, Apple, Amazon, Netflix and YouTube forced to reduce quality across Europe. This is a desperate measure to reduce the obvious strain that mass streaming has on the internet during a time of self isolation and social distancing. With marketers now forced to turn to streaming as an alternative for live events and conferences, it's important to understand the technical considerations involved and how to ensure maximum engagement.
Akamai delivers web content for many of the world's largest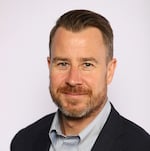 organisations, delivering between 15-30 percent of internet traffic across their platform on any given day. Content delivery is managed via 250,000 servers which are spread across the globe in diverse locations. As experts in streaming large scale events, such as the Olympics, and having worked with companies like Kayo and Stan, Akamai is well versed in the considerations of delivering a streaming service to an end user.
According to Lynn, there are three 'key components' that come together to ensure a high quality experience for people watching the stream: bitrate, buffering and latency. According to user experience research from Akamai, a buffering incident, for example, can lead to users' positive emotions dropping by 40 percent. Negative emotions, such as disgust or sadness, will increase by an average of eight percent.
"As minor as these things may sound to the layperson, when people are sitting there watching the stream and are distracted from the content, it does have a very meaningful impact in terms of the engagement," says Lynn.
When it comes to creating an immersive experience or digital alternatives to live events and conferences, we can be a fickle bunch according to Lynn: "They've got multiple screens in front of them and capturing their attention for a few hours, let alone a few days, is a very difficult task. So it's important to make sure that companies have the right infrastructure, set up and workflows to ensure that they can provide a seamless experience."
A 'seamless experience' starts with concept and content from event organisers. The next step is ensuring that the appropriate infrastructure is in place, in terms of the necessary equipment and tools, hardware and software, to capture the stream. Next workflows need to be in place to ensure that the image you're delivering online is the best quality possible.
Quality control, Lynn says, can be tricky due to the dynamic nature of the internet. In the simplest terms, companies like Akamai ensure that content takes the best path possible across the internet and that where there are idiosyncrasies in the performance of a particular stream, they reroute around and are managed appropriately.
According to Lynn, another measure that can be taken is having a good analytics set up that monitors the technical aspects of the stream for the end user, like bitrate, buffering and latency. When things do go wrong many companies rely on "eyes on screens", or a broadcast operations centre, where people can monitor end user quality and pre-empt any problems.
When it comes to addressing things like slow connectivity speeds, Lynn says Akamai does this through its distributed edge platform, which employs algorithms to make sure content gets to the right location in an appropriate time frame.
At a time where security online is of utmost importance and data breaches make daily news headlines, Lynn says that such security breaches have the power to cripple an organisation, both financially and from a reputation standpoint. Major live events can be an attractive target for hackers as they present a large opportunity to make a public statement.
To ensure online security, Lynn works with authorities but also monitors the "digital front door". This involves layering added security over websites, which filter requests and analyse IP addresses.
"There are a whole suite of technologies that can be used to protect the stream itself," says Lynn, referring to measures in place to protect content from piracy.
In some instances this may be Digital Rights Management (DRM), encryption technologies or even watermarking. When it comes to streaming, companies need to be thinking critically about the security of their online event as well as achieving 100 percent uptime.
As easy as major streaming providers make it look, there are complexities that marketers and event organisers must consider when it comes to utilising streaming media for live events and entertainment.
Photo by Sam McGhee on Unsplash.