Inside Marketing Magazine: The Design Issue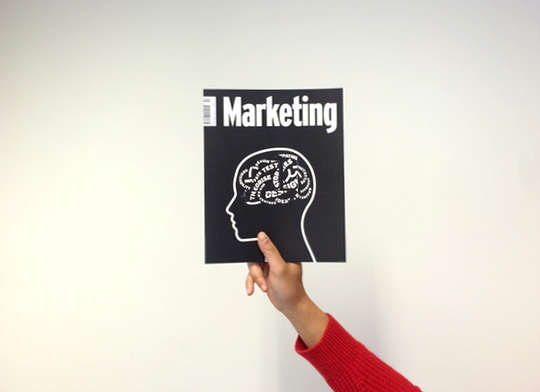 In April and May 2015 Marketing magazine is obsessed with all things 'design'. With cover design by Re, The Design Issue delves into a range of topics, from design thinking to design-led brands to packaging design. The magazine is due to reach digital and print subscribers this week.
Inside The Design Issue
Here's an overview of what's in the print mag:
Feature: Why marketers need design thinking
Interview: Alvaro Marquez on his task of redesigning the ABC as head of service design
Marketer profile: Umberto Mecchi
Brand story: Xero's Andy Lark on the SaaS brand's X-factor
Feature: Packaging – tales from the front line of branding
Case studies: Bupa, Bluescope, A2 Milk, DHS
Columns: Michael Valos, Karl Treacher, Steve Sammartino, Sergio Brodsky, Christine Khor and Con Stavros.
Content partners: Their contributions throw up some fascinating deviations on the theme of 'Design'.
Brain Trust: Can the design process be automated?
Question: I'm not yet subscribed, can I still get The Design Issue?
Answer: Probably! Give our friendly subscriptions department a call to subscribe (freecall in Australia 1800 804 160) and ask them nicely if there are any copies left. I'll tell them to expect your call. Otherwise, a limited number will be available in selected newsagents, and you can always get the digital version from Zinio, Apple's iTunes Store or Google Play.