Insights into the Chinese netizen: instant messaging is the key to ecommerce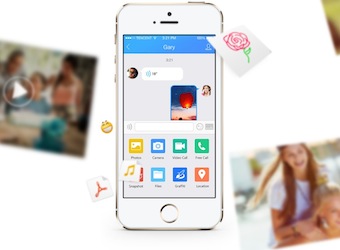 Immediate access to the seller is a key expectation of Chinese online shoppers, writes Mathew McDougall.
In Western markets, digital marketing is not as simple as creating a Facebook page, and it is definitely not like that in China.
Digital marketing requires knowledge about your market and the consumers you are targeting.In China, everything is different – culture, consumption and, of course, social media. China is a diverse and segmented social media landscape. What is the same, however, is that an effective social media strategy takes time, dedicated resources, and long-term commitment and investment. What makes Chinese social media different from the West is mainly because consumers behave in a different way and expect something else.
We all remember how eBay failed to establish itself in China 10 years ago. One of the reasons was the lack of cultural understanding of payment expectations. Taobao offered payment on delivery, eBay did not. Chinese consumers are used to buying goods on the internet. They consist of a staggering 618 million Internet users and they are willing to spend money online. Willing to spend money does not equate spending without thinking – on the contrary! Chinese consumers will painstakingly read through reviews about the product they intend to buy to make sure they are making the right choice in terms of brand and product. Be it a shelf or a television, local consumers will always make sure of its quality so that it is a good purchase.
In addition to peer reviews and product descriptions, the potential buyer usually has access to the Seller's QQ. QQ is the instant messaging platform that looks just like the recently-retired MSN Messenger. There is still a high demand for this kind of instant messaging in China. Indeed, if the buyer has any further questions about the product, they expect to be able to directly contact the seller by simply sending a QQ message.
Surprisingly, no matter how late or early in the morning you want to buy online, someone will almost always answer your question with precise explanations. Being able to converse directly with the actual seller in this way can only be a benefit. Instant messaging is one, if not the key tool to reach Chinese consumers. This is because they are more trusting if a brand/seller is able to communicate with them. No less than 808 million users were using QQ at the end of 2013. Moreover, a study by We Are Social reveals that group buying websites are the fastest growing online activity in China with 69% compared to travel shopping (62%) and online shopping.
In addition, 81% of Internet users use a mobile phone and among them, at least 532 million use instant messaging. The most popular instant messaging platform is WeChat. It is a mobile-based text and voice messaging service with over 400 million registered users (100 million outside of China). It is the latest must-have platform in China, taking the shine away from other social channels. Better than WhatsApp or Viber, WeChat offers a way to keep in touch with your entourage by posting pictures on your wall and calling or video calling for free.
Social media marketing strategies are directly related to your content. Finding a hook to get people interested, motivated to engage and gaining a level of value from your content. However, without a sound content strategy and value system that aligns to your goals you will end up spending a lot of time putting out information to a site or platform that does not resonate and therefore has little value to that given community.
Therefore, make sure you find the right recipe for success, including a suitable platform, targeted content and an option for a potential buyer to communicate with you directly.