Is online video the new window shopping? Word of mouth is back but different
Digital video is the new window shopping, says Adam Washington. The inspiration that shoppers once sought from store fronts and window displays is increasingly being found in consumer-generated, product-focused video content.
Today's consumers can discover new fashion trends or experience the latest technologies without having to set foot in a physical store.
Enter digital video as the new window shopping.
Product-focused video content has become a source of inspiration for consumers who are actively browsing, but haven't reached a purchase decision. Unboxing videos and online product reviews, for instance, offer a glimpse into the experience of purchasing and owning a product, without the need to travel to a store or commit to a purchase. With YouTube ranking second only to Facebook in terms of monthly active users, video content allows marketers to produce engaging content that is not only accessible but also can be shared easily. In fact, a 2017 HubSpot research report found that 54% of consumers would rather see product videos from the brands they admire than other marketing content.
However, product-focused video content is most powerful when created and shared by impartial third parties or influential YouTube creators. In an age where consumers are increasingly seeking transparency and authenticity, delivering authentic brand experiences and storytelling through the lens of third parties is a powerful way for marketers to establish trust with potential customers.
The choice paradox
Consumers are bombarded with targeted advertising, promotional emails and notifications on a daily basis. In 2017, a marketing strategist from ad blocking service Bad Ad Johnny revealed that the average internet user comes into contact with 11,250 ads per month. Consequently, modern consumers are finding themselves with 'choice fatigue' and decision paralysis.
The days of spray and pray marketing strategies are over, with today's consumers expecting highly personalised messaging. According to the well-known economic theory of the paradox of choice, the more choices we face and the more decisions we make, the less satisfied we become. People want choices, they just don't want too many.
Related: Choking on choice? Psychologists show why retailers should clear the shelves »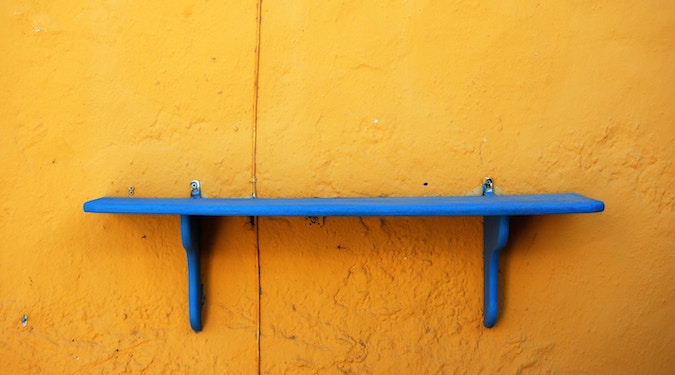 According to Google's 2018 Consumer Insights, 80% of shoppers who watched a YouTube video related to a purchase they were planning to make said they watched in the beginning of their shopping process.
In the past 24 months alone, the volume of videos featuring product reviews and 'shop with me' experiences has increased between 10 and 12 fold.
Democratising access and experience
Video acts as a proxy, transcending the 'first hand' to allow consumers access to products and experiences that they are considering, and those that they may be unable to afford, access or use in real life. Arguably, the widespread adoption of digital content marketing has led to the positive democratisation of experience. Modern influencers have amassed huge followings by sharing their own experiences and behind-the-scenes glimpses into their different lifestyles.
Proof of their rising popularity is Ryan ToysReview on YouTube. The premise of his videos is simply to unbox and play with his new toys, with the majority of his audience made up of other six to seven-year olds. How Ryan will reflect on his early fame in later life is a topic for another day, but according to Forbes magazine, young Ryan was the highest earning YouTube star in 2018, taking home US$22 (AU$31) million and amassing more than three million subscribers.
People have always been influenced by the purchasing decisions of others – peer-to-peer marketing has been growing since the birth of the internet and the rise of comparison culture. But beyond an influencer's opinion, high fidelity, up-close videos of products are replacing the high street inspiration that customers once sought from the shopping mall.
Digital product discovery will evolve still
As augmented and mixed reality continues to mature, this trend is expected to continue, coming full circle and allowing shoppers to have pseudo-physical product experiences by visualising a product in 3D space. By exploring all angles of a product through your phone's camera and display, seeing how a pair of glasses or makeup may look when applied to your face or mapping the latest fashion to your body in real time; AR in particular will allow customers to discover and be inspired by new products on their own terms and in their own time.
The role of physical retail
Given this trend, many retailers are asking what the role of brick-and-mortar stores will be moving forward. Will they still be necessary if consumers are also turning to digital for product discovery and inspiration? While the specifics will be different for every business, the high street will still have a key role to play.
The huge untapped potential of physical retail to deliver experiences impossible via digital alone (so called, 'retailtainment') and face-to-face services will define the future of physical retail, where returns are measured on brand and consideration metrics over and above physical sales.
If inspiration and product discovery are key steps in your customer's journey, don't overlook online product video. Official content is great; third party, impartial content is even better. And at all times, look for new opportunities to bring your digital customers closer to your physical product experience. It'll pay back every time.
Adam Washington is strategy, business development and client services consultant at Orchard
Further Reading:
Image credit: Tim Mossholder