Twelve rules for better business writing – clear, concise and convincing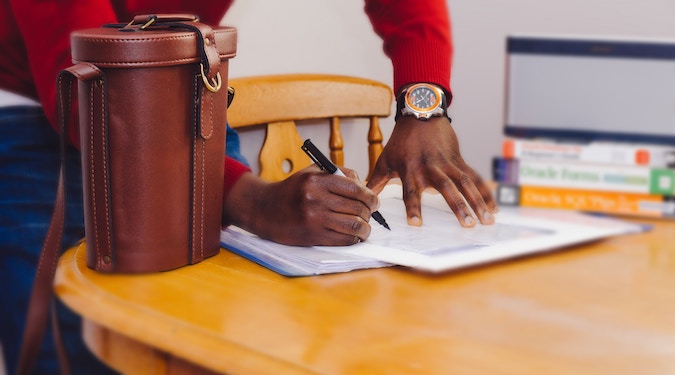 Who doesn't love a good old fashioned Friday listicle? Nowadays, everybody seems to have their '12 rules to something', so here are copywriting guru Frank Chamberlin's top 12 tips for clear, concise and convincing business writing.
1. Plain English is the key
No matter what you are writing, it must be in plain English for comprehension and engagement.
2. If you want to get an idea across today, make it clear and simple
In business, most of your audience is scanning rather than reading. Break your ideas down to easily consumable bites.
3. Be strict about sentence length
A sentence of around eight words is ideal. Around 16 words is very good. Sentences beyond 30 words should just not be an option.
4. Mix it up
Just as important as short sentences, it is crucial to vary the length of your sentences. Your writing is immediately more engaging when the length of your sentences varies.
5. With short sentences, use short paragraphs
A block of dense paragraph text looks too much like hard work. And you certainly don't want your writing to have the appearance of a tough assignment that people have to push through.
6. Use simple words
In business writing now, a first class vocabulary is of little use (what a depressing thought!) Choose the most straightforward option in every case. Rather than 'construct' use 'build' or 'make'.
7. Rewrite and keep rewriting
If you review once, that's a good start. If you review again, your work gets better. And if you review again, it gets better again. Allow time to review as many times as possible.
8. Make it specific
Your writing is always more interesting when it is specific. A teenager's essay at the beginning of the school year may be 'My Holiday'. But look how much more catchy it can be, 'My three weeks in the sun riding waves at Bondi'. Why is it more engaging? Because the specifics create a picture.
9. Kill your darlings
Be careful if you 'love' a sentence you write. Is it right for your audience? You are not writing for you, so when you are over-thrilled by something you write, maybe you need to get a second opinion.
10. Keep it cheery
Keep your writing as positive as possible. Negatives are a fact of life but stress the positive where you can.
11. Make your sentences active not passive
'The manager found a mistake' rather than the more convoluted 'a mistake was found by the manager'. A simple rule is to put the 'doer' first.
12. Spruce it up
Make sure that what you write is visually pleasing in its completed format, because all writing is visual. The eyes see it first. Then the brain gets involved. If what you are reading now appeared in size five font you would be turned off before reading a word. The visual impact of that white space is important.
Frank Chamberlin is founder, copywriter and writing trainer at Action Words.
Marketing is the proud media partner of the DM Forum. Founded and hosted by Chamberlin, the Forum is a quarterly gathering of Melbourne marketers. Visit dmforum.com.au for information.
GIFS via GIPHY
Image credit:Adeolu Eletu