Levelling up your customer dialogue: the what why and how, part 1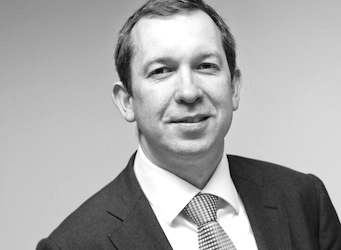 This is Part 1 of a series on 'Levelling-up your customer dialogue: the what, why and how'. Part 2 can be found here, Part 3 is here, and look out for the fourth and final instalment in December.
We are experiencing exciting changes in the way customers engage with brands. Social networks and mobile technology are two of the biggest game changers, driving a new era of customer communications. It has never been more crucial for marketers to leverage these technologies to create a winning customer engagement strategy.
Here in Australia, we have the perfect opportunity to do this. Recent research by Nielsen found that Australians are leading global social media usage spending on average seven hours and 17 minutes on social networks a month. Meanwhile, a Google study revealed that Australia has one of the highest rates of smartphone adoption in the world.
The amalgamation of these trends has given rise to a new category of consumers – the 'social customer'.
'Social customers' are those who will facilitate and create conversations with peers. They are more demanding of the level and quality of communication received and will actively and regularly engage with brands.
'Social customers' are constantly connected and want the same brand experience on their phone, laptop or tablet as they get from more traditional communications. They want to receive messages that are appropriate to the medium used, in terms of format as well as content. They also want communications to match the way they use technology – for example, an SMS directing to a website, or an email prompting a telephone call, rather than receipt of a letter.
Every day, social customers are saying, "Here are my terms of engagement – it's up to you as a brand to demonstrate that you can meet them."
Knowing when, where and how to reach these customers and prospects has become a daunting task for most companies. Yet providing a customer experience is a critical business issue that is unavoidable and is increasingly critical in this competitive market.
We have conducted studies to examine how effective businesses are at communicating to their customers. The results showed a real disconnect, where more than half of Australian consumers feel that the materials they receive are ill-targeted and do not appeal to them on a personal basis.
So why are brands struggling in the way they communicate to their customers?
Firstly, many businesses struggle with determining which department should be responsible for managing customer communications – is it sales, marketing, the customer service team or another unit? Secondly, the complexity of customer profiles and the plethora of non-traditional touch points emerging due to advances in technology make it difficult to communicate effectively as a brand. The result is often a series of disjointed customer conversations and an inability to consolidate insights gathered across the different business silos.
The first step towards improving this dialogue is to start with a customer experience mapping activity. By doing this, businesses can see exactly where customer interaction with their brand takes place, which department is responsible and as a result are then able to tailor the appropriate communication mechanics and measurement.
Brands are born out of experiences. A holistic view of the customer journey is required for a brand to achieve meaningful customer dialogue. The Holy Grail is to have one communication platform that is integrated throughout the entire business. 'Bolt on' solutions are not the answer. Many organisations have a legacy print platform and separate platforms are implemented for digital document delivery: mobile applications, SMS and online interaction. An integrated approach enables employees, whether a customer service representative, marketing professional or salesperson, to create and manage a single customer dialogue across diverse channels and devices. This creates a personalised, seamless and consistent brand journey – and the ultimate brand experience.
If you recognise any of the above, it may be time to revisit your customer engagement strategy. See this as an investment rather than an expense and invest in creating a new level of engagement with greater personalisation and a 360 degree view of your customer. The outcome will be to breathe life into your communications, taking your customers on a remarkable and genuine brand journey. Companies that deliver this experience will undoubtedly outperform the status quo, driving fierce customer loyalty, enjoying brand health, achieving competitive advantage, and ultimately witnessing revenue growth.
In Part 2 of this series we look at the evolving role of the CMO in managing the customer brand journey.