LinkedIn has announced its new lead nurturing tool for salespeople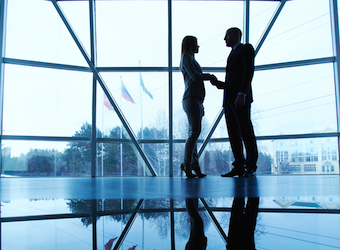 Linkedin has created a new stand-alone social selling and lead nurturing tool featuring information specifically tailored for salespeople, including compatibility with customer relationship management (CRM) systems. 
Linkedin Sales Navigator's key features include:
Expanded network visibility (up to third degree),
lead recommendations and notifications including job changes and common connections,
compatible with CRM systems such as Salesforce and Microsoft Dynamics,
initially available in English only, and
advanced search, mail service and 'who's viewed your profile' features.
Customers signed up for the service in Australia include PayPal, Macquarie Telecom, CGU Insurance, Epicor, St George Bank, and Samsung Electronics Australia.
The company says that its Sales Navigator global pilot customers, including ADP, Hootsuite, Juniper Networks and Swiss Re, have used the tool to greatly improve the quality of their interactions with buyers.
LinkedIn South-east Asia and Australia managing director Cliff Rosenberg said LinkedIn research found 86% of B2B buyers would engage with a seller if they provided useful insights about their industry.
"This number increases to 92% if the sales professional's profile shows him/her to be genuinely engaged in their industry and a thought leader.
"LinkedIn members are more likely to have a good impression of someone who's taken the time to be informed about their company and their role, rather than being contacted cold," Rosenberg said.
The research also found social sellers were 51% more likely to beat their quotas than traditional sellers.
LinkedIn's Mike Derezin wrote on the company blog that the new product would take on a member-first perspective:
"Our goal is to make the right matches between buyers and sellers, but we know that not everyone on LinkedIn fits into these two roles. If a member currently has limited contact with sales professionals on LinkedIn, this doesn't suddenly change. Members can decline connection requests and block members if they aren't interested in being contacted."