Mini targets Gen Y entrepreneurs with grant competition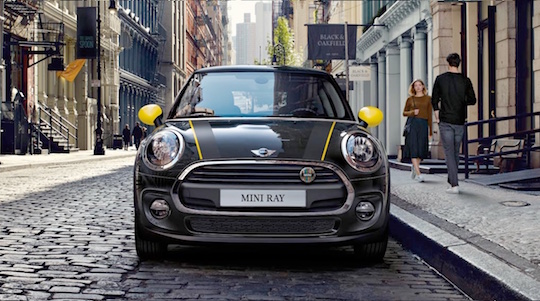 Car brand Mini has launched social media competition 'Bright Rays' to engage with millennials.
In partnership with Junkee Media, Mini is offering a $29,000 prize to a budding entrepreneur in its 'Bright Rays' promotion.
Entrants must pitch to advise with they would do with the prize in the event of winning. Six finalists will be chosen to create a 30-60 second video, the 'most creative' entrant to receive the $29,000 grant plus a Mini Ray car for 12 months.
Four prominent Bright Rays 'mentors'; Mel Tan of online fashion boutique Joy Hysteric, dessert artist Katherine Sabbath, design duo Sasha Titchkosky and Russel Koskela of furniture and lifestyle brand Koskela, andwearable art pioneer Tiff Manuell, have been enlisted to share insight into their lives and business tips, inspiration and motivation via a series of Daily Ray videos.
The contest, which will be rolled out today via Facebook and Instagram "allows Mini to engage with millennials on a platform they resonate and engage with every day," says Gabrielle Byfield, national marketing manager at Mini.
Following the announcement of the $29,000 business grant winner, Mini will track the journey of the winner, supporting and fostering their development and producing sharable content with Junkee.
"The Mini Bright Rays campaign was conceived through insights of the target audience, key influencers and the Mini brand. Mini is a brand that has a clear vision and supports creative pursuits and industries," says Josh Rich, general manager, Junkee Studio.
The campaign is the second in a row to promote the Mini Ray, the cheapest model in Mini's new line, after the #MINIRAY29K Instagram competition offered one as a prize on an Instagram competition. Read more on that here.
Entries close on 16 October, and the winner is to be announced at a Bright Rays event in Melbourne on 9 November.
–
Related: Here's the winning entrant's Instagram photo and video material for the #MINIRAY29K campaign.
–