New 'The love of golf' campaign showcases a diverse range of golf lovers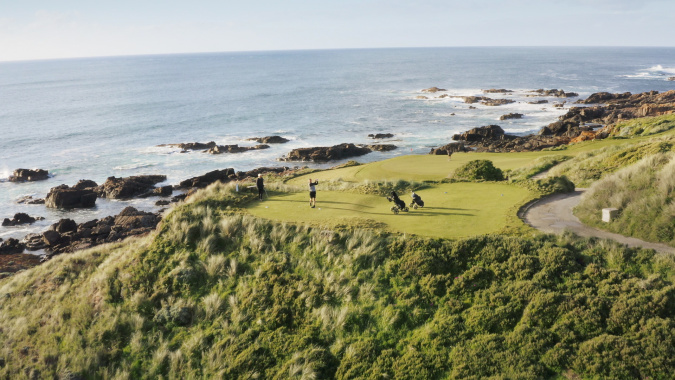 Spinach continues with its aim to capture the hearts of all current and prospective golf aficionados. The next step in its Drummond Golf 'The love of golf' campaign is out in the digital world and the great outdoors.
Full-service agency Spinach has come up with its main 'For the love of golf' 60-second commercial and a series of 30-second video ads. They feature aerial shots, close-ups of golf-playing in action. Some of Australia's iconic golf courses, such as King Island's Cape Wickham, Kalgoorlie Golf Course, Joondalup and The Coast Golf Club NSW, feature as the backdrop.

Drummond Golf's director of marketing Ravi Abeyaratne said: "The Drummond Golf brand is as strong as it's ever been and for the first time in many years, participation in the game we love is growing. New people of all ages are getting bitten by the golf bug and our business is dedicated to helping them during their golf journey."
These short video assets are made for events in the annual golf calendar, including The Masters and peak selling periods like Christmas. Spinach aims to convey insights into why people play and to showcase a diversity of people, ages, abilities and courses. Its intention is to capture the hearts of both long-time fans and those new to the sport.
Justin Groves, Spinach senior creative said: "By creating a suite of video assets, we can showcase the features and benefits of the whole Drummond Golf offer and ladder down from the brand to support the upcoming retail calendar."
Photo by Spinach.