Facebook doubles down on shopping investment with ecommerce updates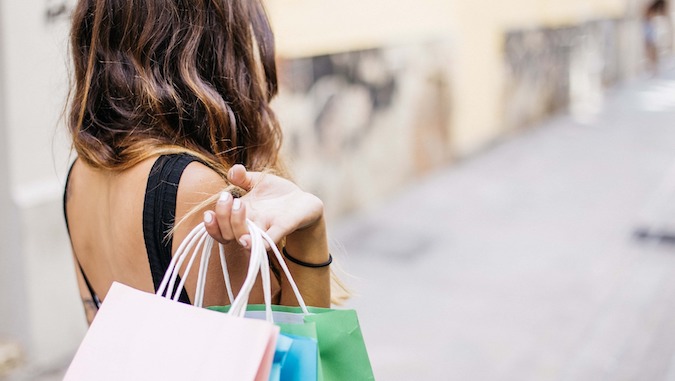 Mark Zuckerberg has detailed 'Shops' updates, including options for brands to personalise shopping experiences and the integration of new technologies like augmented reality (AR).
Facebook is investing in updates on its ecommerce feature 'Shops'. Currently, the social platform has 300 million monthly 'Shops' visitors. The updates are intended to make it easier for consumers to discover new products and brands, personalising their shopping experience on Facebook.
Facebook CEO Mark Zuckerberg says: "The first big announcement for today is [that] we're bringing Shops to more places. So firstly, we're bringing [Shops] to WhatsApp, and we're bringing them to Marketplace on Facebook, which [will] make it easier for people to find [the] products or brands that they want to engage with."

There will be new options to personalise the shopping journey with new ad features. The update draws data on user behaviour to allow brands to serve unique ads (and in the future to serve promotions) based on people's shopping preferences, ensuring ads are relevant. This feature also allows consumers to shop directly from a targeted ad.

New technologies will be integrated. This includes an Instagram visual search, allowing users to find similar products by tapping on an image they like. People will also be able to take photos from their camera to start a visual search.

In the realm of AR, Facebook will enable brands to implement AR try-on experiences in Shops through new API integrations with Modiface and Perfect Corp. AR Dynamic Ads will allow brands to include AR product catalogs in ads.

Kate Box, the director of retail for Facebook Australia says shopping across the platform is brimming with new innovation for the local market.

"Instagram and Facebook are a new Westfield! We are making the online shopping journey more personalised, more entertaining, and more seamless. Capabilities like shoppable media, branded content, social shopping and messenger for customer service are available in Australia," says Box.

"As today's announcements scale globally, AI and AR will further evolve how customers discover products they love. Australian's will be able to find products online, with visual search and try-on immersive experiences available before making a purchase."
Image by gonghuimin468 from Pixabay.
Found this article interesting? Read about what Facebook is doing for NAIDOC week 2021 here.