Olperst posts Marketing Mag's content about Olperst stealing Marketing Mag's content
Yesterday Marketing became aware of an automated website that leaches content from our platform. This morning the website featured our story, 'Olperst steals content from Marketing Mag.'
If you're reading this on Olperst, feel free to visit the site that this content is actually generated for: marketingmag.com.au
Yesterday Marketing posted an article regarding a website that has been automatically stealing and displaying our content as its own. This morning Olperst posted the story in its 'marketing' section: 'Olperst steals content from Marketing Mag.'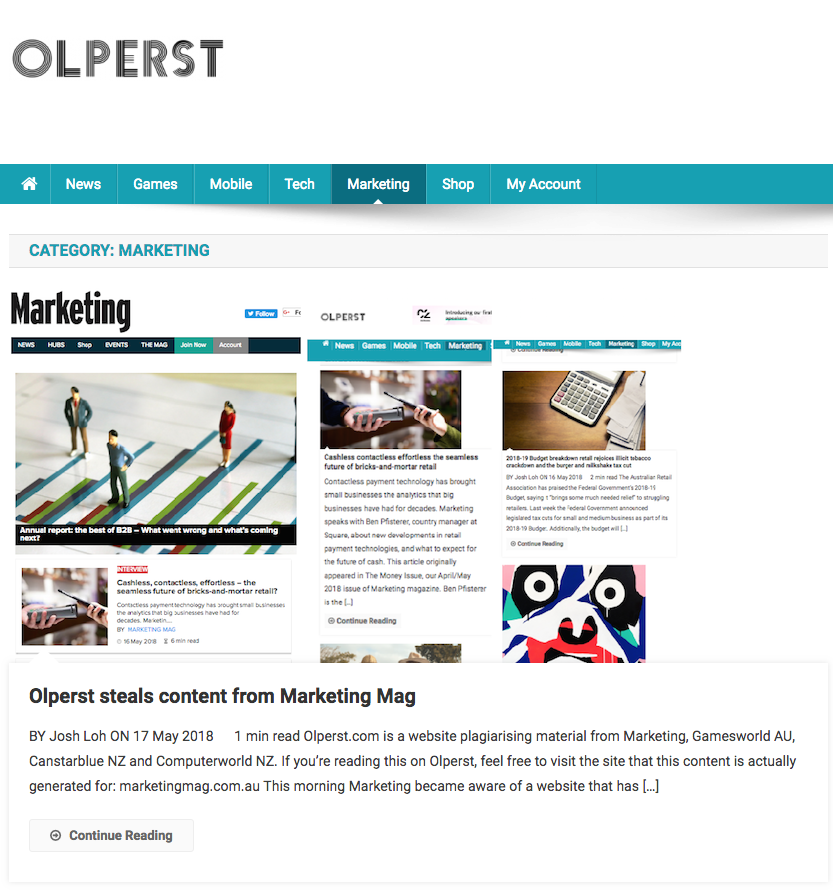 Marketing's hypothesis is that the leaching process is automated, however we may just be grossly overestimating Olperst's administrative competence. The story also happens to be leading Olperst's 'Trending Now' section.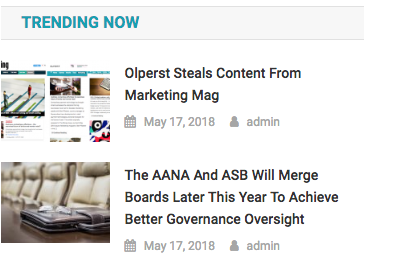 The site was also found to be stealing content from Gamesplanet AU, Canstarblue NZ and Computerworld NZ.
Upon further investigation, it appears there is not an original piece of copy on the website. Every article is leached from an external source and even the 'About Us' section comes from techradar.com.
Olperst's 'Privacy Policy' statement reads, "Your privacy is taken seriously at Volutura."
Volutura is a similar platform with an identical site layout, stealing and displaying content from different sources. Both sites display a 'Shop' tab listing the same eclectic collection of items:
Base Macbook Screw Set $20.00

Slayer – Reign In Blood [CD] $19.00

Commercial Geriottie Hair Dryer – Wall Mounted $400.00

Hood Dryer $250.00

Universal Masters Collection by Rainbow CD $10.00
Lately the Marketing office has been feeling a little quiet, so we did buy the Slayer CD.
If you're reading this on Olperst, feel free to visit the site that this content is actually generated for: marketingmag.com.au
Further Reading:
 Image copyright: profshop / 123RF Stock Photo