Seven discussing Pacific Magazines sale to Bauer Media, say reports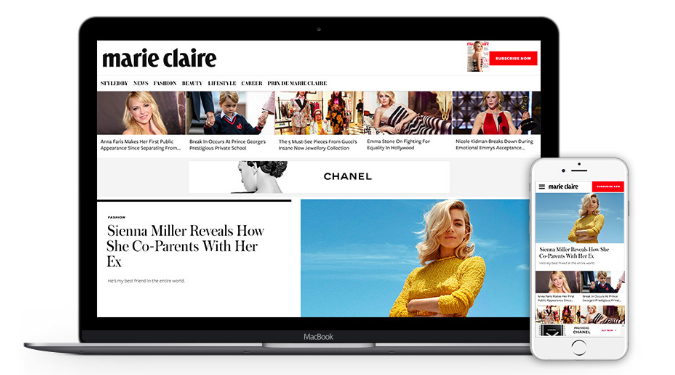 Seven West Media is in talks to offload Pacific Magazines to Bauer media as new CEO James Warbuton continues his slew of major changes.
In less than two months of Warbuton's tenure as CEO, he's ended the 11-year-old 'Sunday Night: True Stories', spurred a complete leadership shakeup and, today, is looking to sell the Pacific Magazines business to Bauer Media, according to reports in The Australian.
Titles under Pacific Magazines currently include Marie Claire, Who, New Idea, Better Homes And Gardens, Australian Women's Health, Australian Men's Health and Girlfriend.
According to The Australian, Seven and Bauer are currently in discussions about potential efficiencies from bringing the two businesses together and what a merged entity would look like. A formal deal has not been signed, with little known about the finer details.
Were the deal to pass, Australia's major magazine publishers would reduce from three to two, with Bauer and NewsLifeMedia left as the only two dominant players.
The deal will be subject to approval from competition watchdog ACCC.
Bauer currently publishes titles including Woman's Day, OK!, Take5 and Empire.
Seven and Bauer have discussed the changing hands of Pacific Magazines before, according to reports, however the two businesses haven't been able to settle on price.
Only four days into Warbuton's CEO role, Seven posted a $444.4 million loss to the ASX. Excluding significant items, the media business reported a net profit of $129.3 million – a 7.9% decrease from the previous year's $140.4 million.
Pacific Magazines made up slightly under $130 million of the financial year's total revenue, down 7.2% from 2018's $139.5 million.
Following Seven's less than encouraging annual report, Warburton says the company would be a "hunter" and explore "merger and acquisition opportunities in both traditional media and non-traditional adjacencies that are positive for our shareholders."
Both Seven and Bauer are yet to comment on the Pacific Magazines deal.
Further Reading:
Image credit: marie claire, Pacific Magazines