Not your average driving range: shareability at the heart of entertainment
This year the Gold Coast saw an addition to its roster of entertainment spots, and this one may be a hole-in-one. Tailored to optimal 'Instagram-ability', Topgolf is breathing life into an ageing sport, and the kids are ready to par-tee.
This article originally appeared in The Dream Issue, our October/November 2018 print edition of Marketing magazine.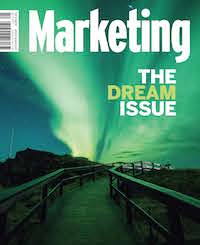 According to Golf Australia, the average age of golf club members across the country is 56. With 80% being male, 57% of the national club golf membership base aged 55 years or older and only 3.5% aged under 18, it's safe to say, in Australia at least, golf is an old man's sport.
Enter Topgolf. Originally from the UK, this golf-based entertainment experience is aimed prominently at the Millennial market. With more than 40 locations in the US, three in the UK and a brand new spot on the Gold Coast – in partnership with Village Roadshow.
"Traditionally golf has been something that has had several barriers of entry," says Mohit Bhargava, general manager of marketing and sales at Village Entertainment and Topgolf Australia.
"The nature of golf itself, the tradition and the legacy, whether you have clubs or not, it's too expensive. So Topgolf came from a mindset of: 'how do we overcome all those barriers of entry to golf?'"
Bhargava explains that the experience is far from simply a driving range – Topgolf locations around the world are fitted with fully licensed bars, live music and restaurants with chef-curated menus. Essentially, Topgolf is to golf what Strike and similar bowling alleys have been for bowling.
Marketing manager at Topgolf Gold Coast Karla Briski – who's had experience working with Warner Bros. Movie World, Sea World, Wet'n'Wild Gold Coast and Outback Spectacular – explains, "Every single ball that you hit at Topgolf has a microchip inside it.
"You hit those out onto our outfield where we have 10 targets at different distances. So each time your golf ball hits one of those targets, you score points."
Imagine an arcade version of traditional golf, with the important addition of alcohol.
Demographic dilemma
Briski says one of Topgolf's toughest challenges in entering the Australian market is explaining to people that the experience is in fact more than just golf. "If they've never golfed before, it can be intimidating," she says. "The biggest message we try to distribute is that we're not just for golfers. We're a venue that can be enjoyed whether you're a golf pro or you've never picked up a golf club in your life."
What Topgolf discovered has worked is marketing itself as the complete package – 'active entertainment' as Bhargava calls it. "If you looked at media consumption trends today, it all goes to talking about people being on two screens at the same time.
"We're all multitasking at all times, whether it's our working lives or our social lives. If people are going to give us their entertainment share of spend and also their entertainment share of mindset, if we're going to succeed in tomorrow's entertainment landscape, they need to be multidimensional and multifaceted offerings."
A priority for Topgolf's marketing team has been attempting to defeat the seriousness with which golf is conventionally associated – particularly in a market relatively unfamiliar with the concept.
"As simple as it sounds, just highlighting the food and beverage offering," helped in differentiating the experience, says Briski. "For a lot of typical driving ranges, I guess that's not really a key part of their offering."
Shareable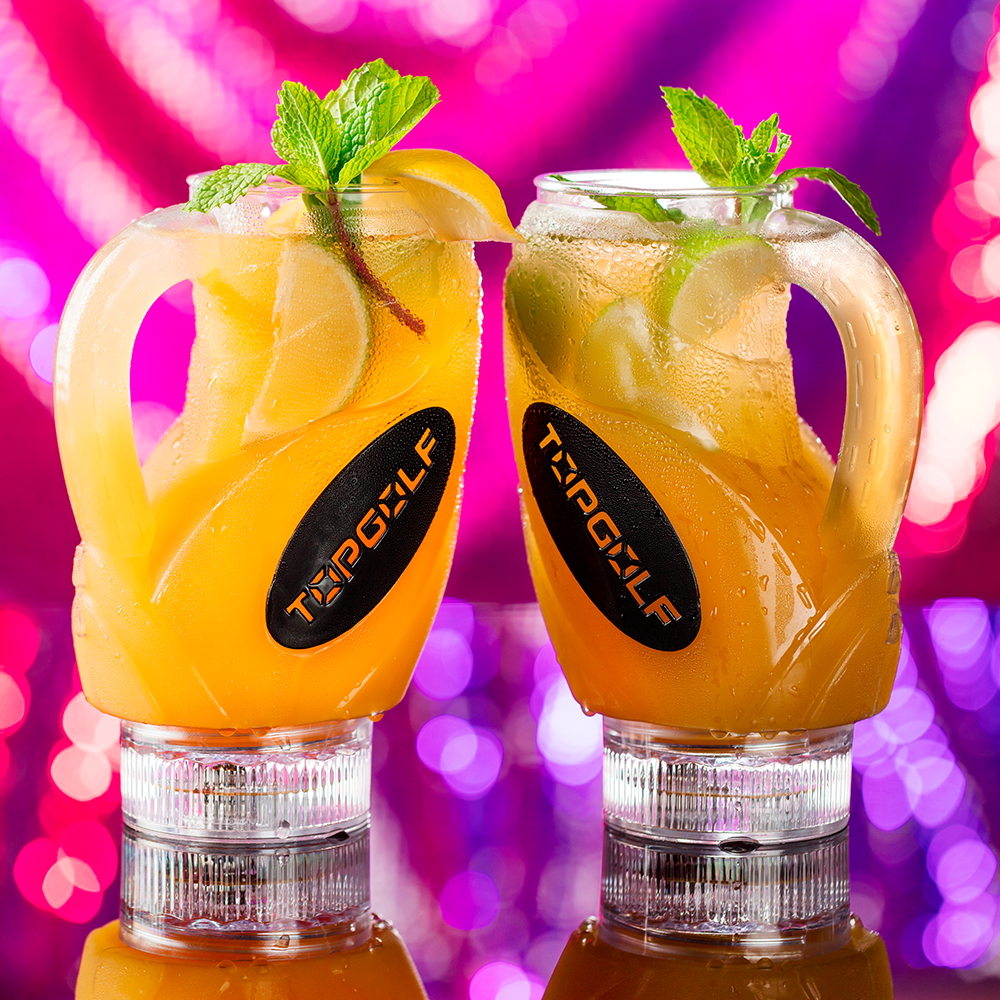 Emulating the flurry of options, avenues and input available on the internet – particularly to Millennials – Bhargava says Topgolf provides that same high-stimuli environment to keep guests engaged.
"That's where Topgolf really is leaning and owning the active entertainment platform, because the desire really is for people to consume more than one dimension of entertainment at the same time.
"I want to be able to have a go at hitting a golf ball, but at the same time I want to be sharing a drink with my friends [and having] some great food. I want to watch a live sport on TV because it's a Saturday night, and my favourite football team's playing.
"We've been able to combine all of these experiences into one place, and that's really where the notion of active entertainment stems from."
In the age of social media, however, an experience is incomplete if people can't show everyone else what a good time they're having. Bhargava says everything at Topgolf is designed through the shareability lens.
"It's a very Instagram-able model. It's very much a part of our DNA in the business, where the food presentation, the drink presentation, in fact the furniture and the overall layout, it is all worthy of Instagram, to put it simply."
Keeping in mind not only what stands out on social media, but what catalyses patrons to want to share in that space, Topgolf is very much crafted around presenting distinctive and novel experiences.
"The product is the marketing," continues Bhargava. "We have some unique dishes that have been designed for sharing, and not just sharing among yourselves, but also amplifying on social."
From doughnut fries to cocktails served in luminescent mini golf club bags, Bhargava says the Topgolf experience being tailored for social media optimisation is "very much a part of the overall strategy".
Branches
Beyond having close to 50 technologically-activated, gamified driving ranges equipped with restaurants, rooftop bars, sports bars and yoga classes – Bhargava adds how Topgolf ensures the maximisation of its brand reach by using the novelty of its product as a content catapult.
"In the US, Topgolf now has a reality TV show based on a golfing tournament that travels around all the Topgolfs. And these people are not professional golfers. They're just people that play Topgolf, which is a game."
There is also a pop-up version of the game, Topgolf Crush, which incorporates the technology embedded in the golf balls into a mobile activation.
"We've activated that in several blue chip US football and baseball stadiums for fans to come and engage with a very different experience to what they would normally get from the sporting stadium," explains Bhargava.
Bhargava is also very proud to mention that Topgolf has managed to overcome the usual male domination of the sport: "Topgolf is really a 50/50 male and female split, and for an active entertainment-based business to flourish, it can't skew too far down one path, you know?"
* * * * *
To purchase a copy of the latest issue, or a subscription to Marketing magazine, visit the online shop »
* * * * *
Further Reading: