Online video will take over like never before
Online video is an essential part of the digital marketer's mix, and it's about to get bigger, according to Emma Barr. Here are four key social media trends to keep in mind as the new year arrives.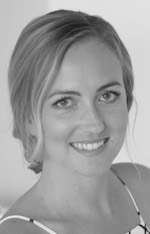 If you haven't already jumped on the video bandwagon within your business, 2019 is the year to do it! Research shows that online video will catch up to television in 2019 in terms of hours watched and the average user is consuming approximately 2.7 hours of online video per day.
There are so many different types of video that you can implement into your businesses strategy for 2019. Building out video ads and campaigns for your new projects or products and even showing your customers a behind the scenes glimpse into your business will help build the relationship and allow you to reach new customers.
'Snack Ads' are another term for short videos that are less than 10 seconds long. As more and more video content comes online we are developing shorter attention spans, so making shorter videos that get your service or message across faster is a great way to connect with your prospects.
Then there's live streaming. If you are looking for a genuine and authentic way to connect with your target audience online, this is it. Almost every social media platform hosts the ability to steam video live and show your prospects your day to day – allowing you to interact and connect with them in real time.
For example, a real estate agent could broadcast a live stream of a new auction property, walking the audience through the property's features and answering questions in real time.
Chatbots are here
Not only are we are expecting to see chatbots continue to grow in 2019, but daily use of AI is expected to grow daily also – even if consumers are not aware that they are using it. Implementing a chatbot within your social media channel or website is a simple process that could see your business engaging more with your prospects and delivering a higher level of customer service.
Not only are bots an effective form of mass communication, they also allow for a 24/seven, two-way communication channel between you and your audience. Which – on top of boosting customer satisfaction – will also boost your response rate on Facebook — improving SEO and the likelihood of your brand's recommendation.
Imagine, as a consumer, being able to interact with your favourite brand about new products or properties, ask that brand all types of questions and have that brand directing you to the relevant information in real time. It is such a great tool and simple way to interact with your audience.
Mobile marketing is a must
This might seem like a no brainer, however, making sure you have a mobile marketing strategy implemented within your business will be more important in 2019 than ever before. Users are spending an average of 2.8 hours on their mobiles per day – and of that time, 80% is spent on social media. So to make sure your business is at the forefront of your prospects' minds, mobile marketing is the place to be.
Further to mobile marketing; make sure that your website or shopping platform is 100% mobile and user friendly and it automatically updates to any device. This will allow your customers to more easily interact with you and your brand. It will also increase your conversion rates across the board and encourage users to share your content more.
Content marketing isn't going anywhere
'Content marketing is king!', as they say. It will stay that way heading into 2019.
Building out reputable content and distributing it to your network will develop greater trust within your audience. As always, the more informative and engaging your content is, the better the chances will be your information to be noticed online – additionally rewarded by some SEO boosts.
When building out content online make sure that you are aligning your content with your consumer and keep your personal goals in mind.
Influencer Marketing
Most people on social media have seen influencers promoting products and services that they love and sending reviews out to their audiences. Throughout 2018 we have already started seeing a similar trend in the real estate industry. With high end properties and agents getting influencers to arrive at their opens and promote the property and agent to their network and audience.
Using the real estate example again: by having an influencer promote a property or agent, their audience feels like they can trust that advice. As they have already built a relationship on trust with that influencer, that can go a long way in an industry as plagued with mistrust as real estate.
Staying ahead of social media trends in today's environment is a full-time job, particularly with everything changing so rapidly. By choosing to focus your business' energy onto one place and on a couple of particular social media trends, you will be able to connect with your customers and audience in the most practical and in-depth manner possible. Launching into 2019 with a custom social media strategy will give you and your business the confidence needed to make sure it is your best year yet.
Emma Barr founder of iLeads
Further Reading:
Image credit:David Kennedy