OPSM encourages children's home eye screening with free tablet app and book
OPSM is kicking off a campaign for parents to screen their children's eyes at home with Penny the Pirate, an innovative free tablet app and book that combines storytelling with eye screening.
Penny the Pirate combines clinical eye tests with the engaging story of a young girl on a quest to become captain of a pirate ship. Children interact with Penny using equipment including a pirate's eye patch, a spyglass and 3D glasses.
Parents record their children's eye screening results during the story then input them online to determine whether they require a consultation.
Since a successful trial through OPSM's official charity OneSight, Penny the Pirate has received global attention. At Cannes last week, the project won agency Saatchi & Saatchi Sydney Silver and Bronze Direct Lions, a Silver Mobile Lion and a Bronze Health Lion.
Penny the Pirate was developed with acclaimed author and illustrator Kevin Waldron and in consultation with University of Melbourne's Department of Optometry and Vision Sciences.
The free tablet app is available online for both iPad and Android, with registered users receiving the essential accompanying kit in the mail.
OPSM is handing out the books in store and through schools and libraries around the country.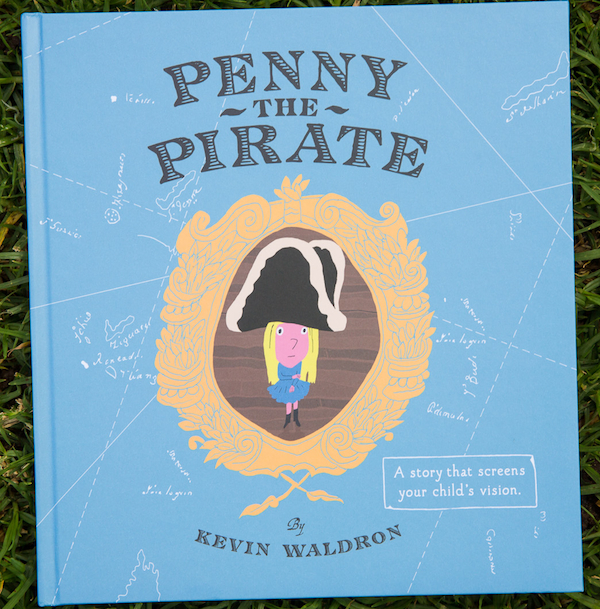 OPSM VP of marketing Melinda Spencer was overjoyed to receive international recognition at Cannes after creating the project over 18 months.
"We passionately wanted to create a useful tool that helps time poor parents to screen their children's vision from the comfort of their own home – either through the book or through the app in a fun way."
Saatchi & Saatchi Sydney creative director Matt Gilmour said Penny the Pirate was an industry first.
"Working with OPSM's optometrists on the children's book to ensure the screenings were correct as well as developing an engaging story for children with Kevin Waldron was unlike any other campaign we've worked on."