How behavioural economics theory is being used to measure advertising effectiveness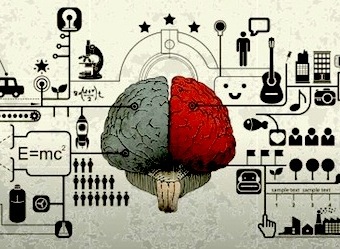 Research consultancy TNS has announced a novel approach to research that applies the principles of behavioural economics to the measurement of advertising effectiveness, marking the first time such principles will be applied to measuring campaign efficacy, relevancy and long-term traction.
The power of emotional appeals to connect with an audience is not a new revelation, yet until now advertising measurement has been poor at evaluating consumer response along this emotive dimension, says research consultancy TNS.
Behavioural economists have examined the role of System 1 and System 2 thinking in the decision making process. A large portion of decision making rests with System 1, the fast, unconscious part of the brain that handles day-to-day tasks without conscious effort. System 2 is reserved for rational thought, which is slow and resource-heavy.
TNS has announced its launching a new framework that focuses on the relationship between System 1 and System 2, with particular interest in System 1, as this is the part of the brain that advertising needs to penetrate in order to create brand memories that influence behaviour over the long term.
"Current methods of advertising evaluation can be one of the worst cases of a tail wagging the dog, with too much time spent trying to figure out how to get emotive campaign ideas past rational measures of success which do not influence long-term consumer behaviour," says Ryan France, national director for brand and communications insights at TNS Australia.
"By applying behavioural economics theory to measurement practices, we are able to determine with far greater accuracy which advertising messages are working hardest to create or reinforce brand memories and drive long term loyalty."
TNS will measure ad effectiveness against three dimensions, aiming to deliver a more well-rounded perspective on the impact of an ad creative and more nuanced advice on how to maximise that impact. The three dimensions are:
Novelty gets attention: stimulus that falls outside expectations signals to System 1 that there is something new to be learned that it does not already know from past experience,
emotional appeals work: stimulus around people is absorbed by System 1 and this part of the brain chooses to direct conscious attention to those things that it deeply cares about, and
messages need to be relevant: context has a powerful role to play in influencing what the brain will notice and act upon.
"The impact every marketer wants, particularly in the digital age, is going to come from unlocking the brain's inner workings to create campaigns geared to achieve novelty, affect and relevancy," says Anne Rayner, regional director, Asia Pacific, TNS. "This knowledge has for far too long been ignored by the industry and we're fiercely proud to be spearheading this new direction in advertising evaluation."