Short hop or a giant step?
Campaign: Kiwi Sceptics
Client: Air New Zealand
Agency: Host
Background
The Australia to New Zealand trans-Tasman route is of huge strategic importance to Air New Zealand's business. Unlike Qantas, Jetstar and Virgin, which have significant operations in the lucrative Australian domestic and Asian markets, Air New Zealand relies on the trans-Tasman route to significantly contribute to the business' overall bottom line.
New Zealand is an incredible country. You would think that the average Australian would be flocking to such a stunning place. But Air New Zealand faces a huge challenge on this route.
An Air New Zealand tracking study conducted by TNS found that while around five million Australians consider going to New Zealand every year, fewer than one in five actually do. The facts speak for themselves. The simple truth is that Australians always find an excuse to put off going to New Zealand on holiday, including 'I'll go when I am older', 'I will go somewhere less rainy' and 'It's just like Australia'.
Objectives
Host was tasked with developing a campaign that would tackle the problem head on and actively encourage people to go to New Zealand on holiday.
Given this challenge, Air New Zealand and Host set a number of broad campaign objectives:
Generate an uplift in bookings (visitors) and revenue to New Zealand for Air New Zealand,
enhance the appeal of New Zealand as a destination among Australians, and
enhance the appeal of Air New Zealand as the airline of choice among Australians.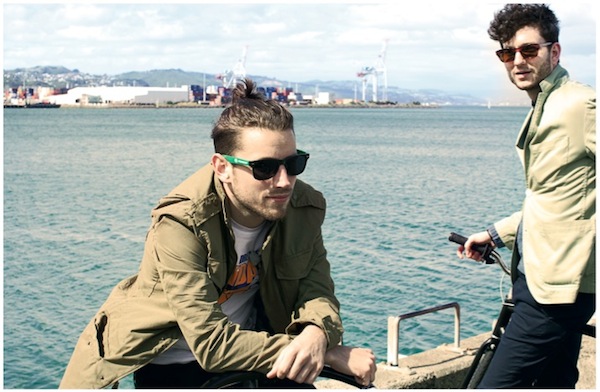 Strategy
Clearly we would need to prove to our audience that New Zealand is a holiday destination that they shouldn't put off going to any longer. So why were they not booking trips? The bottom line is that they weren't going there because deep down they didn't really believe it would provide a suitably unique or different holiday experience.
We would need to find a compelling way of convincing our audience of the merit of a holiday to New Zealand.
In the course of strategy development, research revealed a fascinating fact: New Zealand has some of the most satisfied holiday-makers in the world:
99% of Australian holidaymakers would be willing to recommend a trip to New Zealand to a friend, and
97% of Australian holidaymakers who go to New Zealand want to go back there on holiday again.
Given the country delivers such an amazing holiday experience, why were so many Australians so reluctant to book a trip? The answer was simple yet strategically powerful: potential visitors were completely unaware of the incredible, transformative impact of a holiday in New Zealand.
This thought led directly to our proposition: 'You will be transformed by going on holiday to New Zealand'.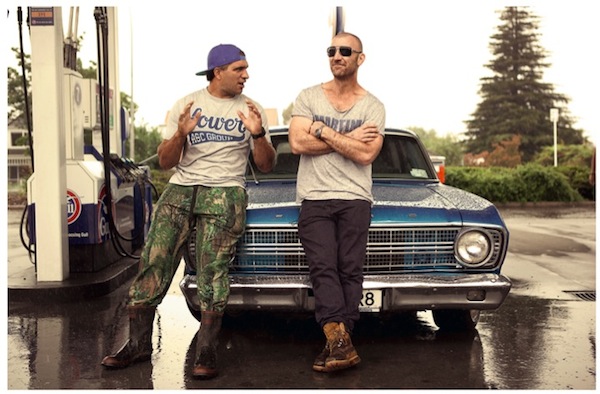 Execution
The creative solution took the strategic proposition of 'You will be transformed by going on holiday to New Zealand' and both dramatised and exaggerated it by focusing on the most resistant. The non-believers. The people who wouldn't go to New Zealand in a million years.
If we could prove to such a sceptical audience that New Zealand is an incredible country, we could prove it to anyone.
Introducing the Kiwi Sceptics
We created an online reality show called the Kiwi Sceptics, which documented the journey of Air New Zealand's attempts to convert four Australians into New Zealand advocates. We found four real Australians who all said that they wouldn't go to New Zealand in a million years and set out to change their mind. The sceptics were made up of Australian holiday-maker stereotypes: Bali Girl, The Hipster, The Europhile and a True Blue Aussie.
But, first we had to get them on an aeroplane, so we told them they were going to their dream destinations, before surprising them with the fact that they were actually going to New Zealand. Needless to say, they weren't happy. The journeys that followed became the basis for our show.
The Sceptics were not easily turned. But Air New Zealand enlisted the help of Kiwi guides who knew New Zealand inside out. Slowly but surely our guides, Air New Zealand and New Zealand itself worked their charm. We showed them all the awesome places, friendships were formed and our sceptics began to believe that New Zealand truly is an incredible holiday destination.
The show consistently reinforced our key message that even the biggest of sceptics would be transformed by a holiday to New Zealand, proving to our audience that New Zealand wasn't a trip they should continue to put off.
Telling the world
We created an online hub on Ninemsn, so everyone could see the Kiwi Sceptics come out of the closet as lovers of everything Kiwi. The hub provided people with more information about the Sceptics' itineraries as well as flight information and special New Zealand travel promotions.
Press and banner ads pulled people into our content and our 'Dob in a Sceptic' social campaign helped people to share it around. Our episodes were also broadcast in cinemas and on YouTube. We also used our former Kiwi Sceptics as spokespeople to preach to their 'Kiwi Sceptic' brethren in Australia in PR and advertising.
Creating a special winter edition
Given the success of our earlier episodes, Air New Zealand launched a special Winter edition featuring Lara Bingle as the Kiwi Sceptic. Given Bingle had no interest in New Zealand and had even been used to promote another destination, we would have a challenge on our hands. But Bingle was blown away by Queenstown where her guide showed her the best of what New Zealand skiing had to offer. Not only was the episode released online, but Bingle's Channel 10 reality show Being Lara Bingle integrated her involvement with Kiwi Sceptics into the storyline of two episodes, reaching an average audience of 706,000.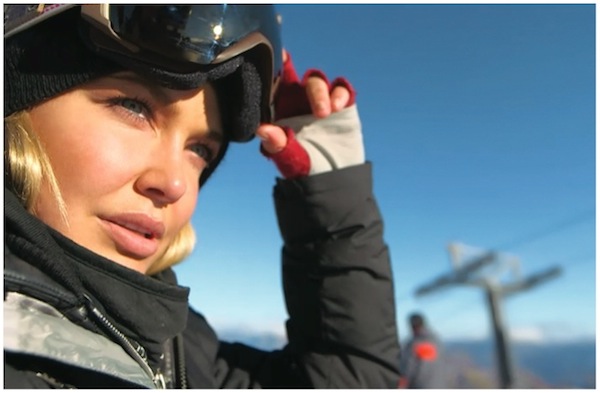 Results
1. The campaign has already generated a significant ROI
We have already seen an ROI of over two dollars per advertising dollar spent. This revenue is directly attributable to the campaign, as it has all been measured by retargeting those who have seen the campaign with travel offers for Air New Zealand.
The tactical sale campaigns, which supported the campaign, saw Air New Zealand break its own records for revenue recorded in Australia.
Furthermore, the nature of the tourism and airline industry means that campaign effectiveness usually needs to be evaluated over the six-month post-campaign period. The campaign only came to a close in April, so we expect to see the ROI significantly increase in the future when we have the opportunity to do further campaign analysis.
2. The campaign pulled in a huge audience
The episode views reached 922,000 on Ninemsn and YouTube. The campaign also saw us generate over 20,000 additional Facebook fans, an increase of 66%. Furthermore, Lara Bingle's New Zealand story was featured on her reality TV show, which pulled in an additional 706,000 viewers. The campaign has generated over $818,000 worth of PR coverage.
3. The campaign enhanced the appeal of New Zealand and Air New Zealand
The appeal of 'feeling positive towards New Zealand as a holiday destination' peaked at 53% during the campaign. The brand preference score for Air New Zealand peaked at 48% during the campaign.
But perhaps our proudest achievement of all is that we managed what many in Australia would consider nigh on 'impossible'. We found the biggest Kiwi Sceptics in the country and turned them into New Zealand's biggest fans.

cmw13
Did you know: you can see all of Marketing's highly-transparent case studies first and with stunning high-resolution glossy photography by becoming a subscriber? It's only AU$45 for a whole year, delivered straight to your door. Find out more »