Special K gives crisps for comment in 'Tweet Shop' product launch
Special K opened a 'Tweet Shop' in London last week, where customer could pay by tweeting, to generate buzz around the release of Special K Cracker Crisps.
The pop-up store, which Kellogg's claims is a world first, invited passers-by in to sample the range of new cereal crisps, before encouraging visitors to tweet about them to buy a box. The shop, which operated for a week only, was staffed by attendants dressed in Special K's iconic red dresses who checked tweets before handing over the crisps.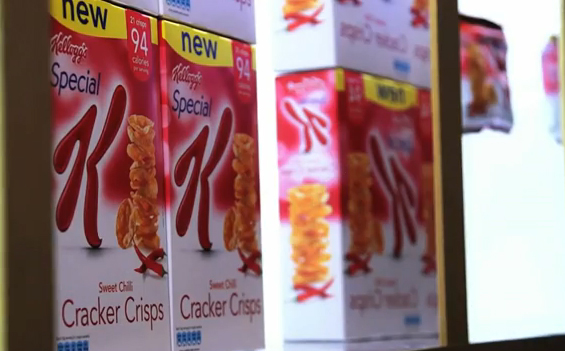 Sarah Case from Special K said the launch of the new product was big news for the brand and hoped to create buzz from the initiative to herald its arrival into a new category. "The value of positive endorsements on social media sites is beyond compare so we're excited to be the first company to literally use social currency instead of financial currency to launch this new product in our bespoke Special K shop," Case told the Drum.
The initiative proved to be a novel way to incentivise social recommendations, generating positive word of mouth for the product launch despite the contrived nature of the crisps-for-comment incentive.
The shop featured a 'community noticeboard' that captured the social media reaction to the unique retail space, and displayed the 'social currency' being used in place of cash.