10 pricing lessons from cartoons: the sequel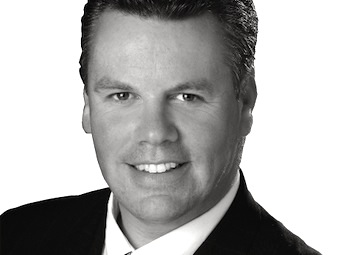 But wait… there's more!
Last month, I shared some of my favourite pricing cartoons with Marketing mag readers. The ongoing popularity of cartoons surprises me, given the decline in the medium that for many years they've called home: the newspapers.
With that in mind, here are another ten great pricing cartoons.
Paired products
This first cartoon illustrates one of two things (possibly both). Firstly, the advantage of have two pricing levers (the tree and the axe) that come from using non-linear/two-part pricing models, or secondly the advantage of selling paired products (like razors and blades, iPods and iTunes).
Bundle carefully
There are many risks associated with bundling products and services. The risk that is illustrated here is creating a bundle with a product or service that customers don't really want.
Computers often get bundled with software (or is it the other way around?), and this gets taken to the illogical next step in this cartoon, with the caption reading "I haven't the slightest idea who he is. He came bundled with the software".
How not to price a new product
I am still amazed how often I see this happen… and how late it happens in the new product development process. Companies or people design and build fantastic products and either leave the pricing until the last moment, or pull a price out of thin air, like we see here.
Pricing should be part of the new product development process. It should be a forethought, not an afterthought.
Bati the customer
As I mentioned last month, cartoons can be a great way to get a serious message across using humour. This was exactly the thinking in the cartoon, which appeared in an ACCC publication a number of years ago. This cartoon illustrates what is known as bait advertising: in this case, advertising actual bait for sale, when you don't have any or do not intend to sell it… you want to sell something a little bit more expensive… like fishing boats.
Collusion
This cartoon is taken from the same publication, and points out that it's illegal to collude with your competitors to set the price of a product or service.
Cheap ills
Here are two cartoons that share a common theme: the pricing of pharmaceuticals. In the first cartoon, we see a patient hoping she's coming down with a ailment she can afford the medicine for. Maybe she's hoping for a 'cheap' disease, like the patient in the second cartoon, for which she can take a cheap, generic medicine.
Empty the customers pockets
There never seems to be any shortage of cartoons lampooning the oil companies and their pricing. This is the first of two such cartoons where the driver filling up his car is also filling up the profits of the oil company.
Highway robbery
The second, captionless cartoon likens the oil companies to Australia's most famous (or infamous) villain, Ned Kelly, bearing a striking resemblance to a petrol pump.
Speaks for itself, doesn't it?
This penultimate cartoon really doesn't need much of an introduction. It's a cryptic criticism of the pricing model commonly used in a wide variety of professional services industries, most notably in this cartoon, the legal profession.
The customer's revenge
The final cartoon is from the early 1990s, and prior to the real commericalisation of the internet. The hand coming through the computer terminal is that of an airline passenger who has just been told by the reservations agent that the cheap airfare they have just purchased now has even more restrictive terms and conditions.
The timelessness of this cartoon is that this situation still happens today, perhaps even more so. Passengers may not be ringing call centers to book their flights, they do that themselves online, but they can still vent their spleen via their computers, their tablets and their smart phone (via social media) if they're not happy with anything.