SurfStitch acquisitions reveal new opportunities at the intersection of content and ecommerce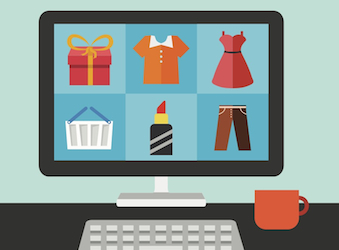 SurfStitch Group has announced the launch of the first phase of a global content strategy which aims to highlight new opportunities for suppliers at the intersection of content and ecommerce.
Data sources now highlight that SurfStitch's core consumers of 15-30 year olds spend over 20% of their week on digital media with more than 50% on mobile devices, totalling over three hours per day.
Almost 50% of SurfStitch Group transactions take place via mobile devices and tablets.
The content-focused move by SurfStitch comes with the acquisition of content platforms Magicseaweed and Stab magazine. Magicseaweed and Stab magazine currently communicate to three million unique users of which over 80% engage daily.
In response to large interest in the new content driven ecommerce program, SurfStitch outlined its new goals in partnering with key suppliers, using Hurley's 'Stab in the Dark' campaign as an example of a successful brand execution in the new content and commerce strategy.
Phase two of the online retailer's global content strategy will aim to show brands how the company can lead new customer acquisition, retention and loyalty strategies through:
Improved exposure of brand, athlete and product stories,
joint marketing initiatives targeted by country,
regional or global exclusive product launches,
content creation and distribution initiatives through SurfStitch's digital structure, and
providing an understanding of how supplier brand, athletes and products rate in viewings through SurfStitch's global network.
In the past 12 months SurfStitch has expanded with acquisitions of Swell.com and Surfdome.com and currently has three million shoppers visiting their site per month.
In the coming weeks and months SurfStitch will be rolling out more initiatives with brand partners, which it says are intended to enhance consumer engagement and build brands through content.