Is it a good idea to market your company as a family business?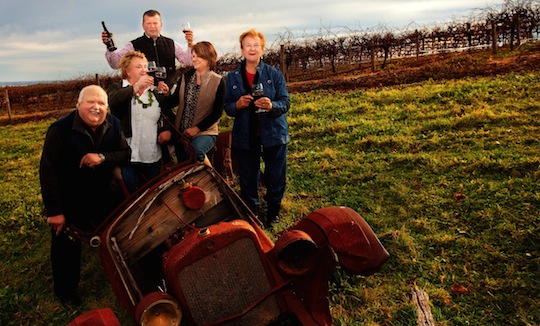 Sharon Zeev Poole writes that while using the 'family' angle is a positive in marketing and PR, there can be a few negative connotations.
For some organisations, the fact that they have been founded and operated by one family is a primary part of their differentiation and positioning. Generally, this direction is used to create an ongoing relationship with the consumer and encourages the idea that they are very much a part of the family.
This has been leveraged by many brands, each of which vary in size and can range from large multinationals, such as alcohol distiller, William Grant & Sons, and Australia- centric businesses such as Barossa Valley's Schild Estate vineyard, and Coopers Brewery.
For William Grant & Sons, founded in Scotland by William Grant in 1886, the company has used the generational thread across a range of their products. The family platform is particularly notable with their luxury single-malt brand Glenfiddich. Glenfiddich was launched in 1963 by Sandy Grant Gordon, great grandson of founder William Grant.
This was the first single-malt whisky to be successfully marketed outside of Scotland and therefore created the single malt Scotch whisky category we know today. The company uses their strong family angle to market their products, reminding consumers that the brand is run by descendants of William Grant to this day.
The concept of family, according to Peter Grant Gordon, ex-chairman of William Grant & Sons, is integral to their business. He says that being part of a family business 'encourages us to be brave' and that their history gives a 'level of confidence in our way of doing things', as well as providing a 'treasure trove of stories'.
It is through these stories that William Grant & Sons leverages their family history in their marketing efforts, enabling them to consistently entice the consumer into not only consuming their product, but attach themselves to the distiller's rich heritage.
Schild Estate has a similar story. The winery was founded by Ed Schild in 1956 and in this time, Ed and his family have built the brand into the Australian staple that it is today. As with William Grant & Sons, over the course of this journey, the label has marketed itself as a family business. With Ed's daughter Judy, now the face of the company, Schild has three generations of family members involved.
As a result, the company has the quintessential Australian family business story to tell. In 2015, the Schild's are marketing a sense of place and is coupling this with their personal story to their advantage, and in particular highlighting that they have operated their vineyard on the same soil for over 50 years.
The Schild family is not alone with numerous Australian businesses placing importance on similar concepts. One specifically is Coopers Brewery, which Thomas Cooper founded in 1862. Over the past 153 years the company has remained within the family, with Tim Cooper as the current figurehead.
Coopers is the only Australian family owned and run brewery. This individuality has been used by the brand across their packaging and digital assets and serves as the perfect selling point in a market flooded with faceless multinationals. Given that Australians are traditionally enthusiastic to support local businesses, this is a huge advantage for the brand.
Overall, if their involvement is indeed the case, using family-owned and run as a platform should be encouraged in marketing. It creates a point of interest for those buying the product, and allows the brand to stand out from the crowd particularly in markets that are increasingly being globalised.
Consumers who are made to feel like they are part of the family tend to stay loyal to the brand as they share an affinity with the people behind it. Ultimately, this is the entire point of marketing, for people to connect and buy into the brand. Leveraging this strategy is what sets companies such as William Grant & Sons a part from their competitors, as they are able to ensure longevity through creating a bond with their consumers in highly competitive spaces.
Although using the 'family' angle is clearly a positive from a marketing and PR perspective, there can be a few negative connotations from a corporate sense. An example of a flaw that may arise out of the business being family owned is that it may be hard to recruit top talent.
A company of this nature can easily build a nepotistic reputation. However, as an example, this can be counteracted by employing strict programs that ensure staff members never feel alienated about not being part of the genetic 'family', as well as hiring employees from a range of backgrounds.
Ultimately, in a world that is increasingly digitised, automated, and impersonal, consumers will look to smaller, locally based and seemingly 'caring' brands to feel a sense of community and connectedness. The family story provides an authentic platform for a brand, regardless of size, to achieve that.
Sharon Zeev Poole has worked in the public relations industry for more than 15 years on high profile brands such as Starbucks and Warner Bros Pictures. She founded Agent99 Public Relations eight years ago.