The post-Facebook apocalypse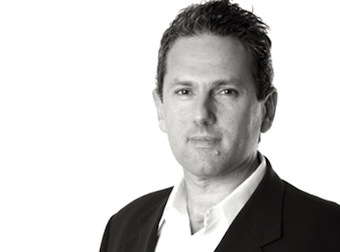 You've done the social media course. You've given the meticulously researched presentation to senior management full of infographics, embedded videos and pie charts. And it worked. You get the green light for the organisation to start 'doing' social media.
Where to start? Well, Facebook obviously. Anyone who knows anything knows that Facebook is the big bopper in social media. So if you have to be active in social media it obviously has to be on Facebook. Or so the corporate thinking goes.
After all, Facebook is now the recognised social media channel so there's little risk and a lot of sense in putting all the company's social media eggs in that one basket. Look at the facts: over a billion global users, 2nd most popular website in the world / Australia, powerful geographic, demographic and psychographic targeting. It's a no-brainer.
But what if everything changes? What if, in a few years – or months – time, Facebook loses its appeal and consumers go elsewhere for their social fix? Unlikely, you say. Remember the billion users thing? My friends and I are on Facebook all the time, you say. And it's valued at over $50 billion dollars, for goodness sake!
They're valid points.
But consider MySpace, circa 2007. Facebook was the runt of the litter and MySpace was not just the social media master of all it surveyed, it was the most visited website in the US. The usual suspects flooded MySpace with their marketing campaigns: Pepsi, McDonald's, Nike, Toyota, Sony, Hilton and Ford to name a few.
Fast forward a mere six years and MySpace is now the 133rd most visited website in the US.
While MySpace is still a viable business, certainly according to new owner Justin Timberlake and his partners, it's no longer the must-have digital marketing option it once was.
Of course, the fortunes of websites and businesses rising and falling are nothing new. The difference today with marketers hitching their social media star to the Facebook wagon is that it is often done without any meaningful planning or strategic thinking. Many companies feel that they've ticked the social media box just by having a Facebook page.
Because social media marketing is so relatively new there are not enough people that have a deep enough understanding of what should and should not be done in this space. The end result that we're seeing now: poor decision making.
The foundation of social media marketing – creating, building and maintaining long-term direct relationships with consumers – can be easily forgotten with all the technical and creative fun to be had with Facebook and other social platforms. Results are measured by the number of Likes, comments and shares. Don't get me wrong, they're important statistics. But they can't be viewed in isolation if you're looking to generate that all-important ROI from your social media investment.
Consider what will become of your social media program should a future visit to Facebook, the main plank of that program find virtual tumbleweeds and a few hardy zealots clinging to their almost empty newsfeeds. It truly is an apocalyptic thought.
It doesn't have to be, of course. You need to question how you're genuinely engaging with your consumers beyond throwing up some nice (in your opinion) posts, photos and polls. Are you thinking of what interests them as opposed to what suits you? Are you creating multi-faceted relationships where you engage on any number of levels – real and virtual – that are relevant to your consumers?
It's telling that PR agencies are running the Facebook show for many companies. PR is an incredibly powerful tool, particularly in a digital context. But by definition, PR is all about me, the brand talking at you the consumer. Generate ink, air and pixels all about 'me, me, me' and the job is done.
Is that a valid way to run any sort of relationship?
Recent Pew Research found that 61% of users suffered from 'Facebook Fatigue' and had taken a break from the platform for several weeks or more. Had you even heard of Facebook Fatigue 12 months ago? Neither had I.
The simple conclusion is that Facebook must be viewed as a communication platform, much like TV sets, car radios and mobile phones. Yes, it's a wildly popular, dynamic and powerful platform. Today. As for tomorrow, well, it may still be Facebook. Or it may be Roamz, Nextdoor, Sgrouples or some other platform that's still being developed on a kitchen bench somewhere in the world. Heck, it might even be MySpace again.
The main game is guaranteed to always be your consumer. They must be informed, engaged, entertained and motivated in any number of ways. They must find you interesting, funny and even exciting no matter how you communicate with them and via what platform. Remember, they're nothing if not fickle.