The restless are native (advertising)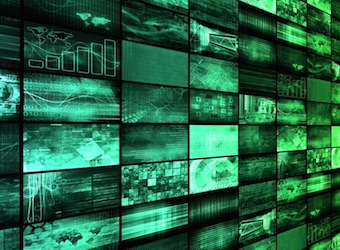 If you work in digital marketing and haven't been stuck under a rock for the last couple of years, you'll be raising an eyebrow to native advertising. Hang on, isn't this just advertorial? Damian Ryan talks through the current state of play and looks towards future developments.
I always watch out for innovation in the space, particularly when I see capital being injected into new players in the digital marketing firmament. Native is no exception. Last month saw the completion of the first major native deal in the UK market, where French-owned and VC-backed, Adyoulike merged with London based Content Amp, to form a new alliance which is experiencing ballistic growth. Both companies were created in the last three years and expect 2014  revenues north of US$10 million. So what's it all about?
Banners don't work as well as they used to so advertisers are eager to try out anything which gets them closer and more engaged with their target audience. 'Native' means the right branded content is distributed to the right target audience – well, that sounds painfully obvious right? But it's created its own form of currency and that's making investors take a closer look.
Native ads are contextually relevant posts that combine paid, owned and earned media into a clearly labeled branded message that is user-initiated. Native placements sit seamlessly into the overall design of the host site so they look like part of the site, rather than being external – that's the broad definition. I like the fact that engagement must be user-initiated but, more than that, I like the fact that 'native' is completely SEO friendly and there are no violations of Google guidelines to worry about.
Read the next piece with caution.
What size the novelty factor?
Native usually delivers between five and 20 times better engagement than banner ads but how much of this is because of the novelty of the activity rather than the promotion itself is unclear – I recall the first banner campaign I managed in 1995 where the click thru rate was in excess of 20%! But that was because the audience in question hadn't seen many banner ads before – the same impact experienced by millions of frustrated, post-cold-war, Russians who completely believed the first messages they started to receive from advertisers – giant billboards suggesting Brand X would make your far more successful with the opposite sex… funny, but true!
Native advertising enables brands to truly step into the role of publisher: to create quality, engaging and transparent content that wins them loyalty, engagement and revenue by speaking to customers directly. Yet, native advertising is also still in its infancy, and we can expect to see its offer evolve further over time.
Current state of play
Currently, many advertisers, agencies and publishers take a campaign-by-campaign approach to native. Activity is, for the most part, characterised by advertising-type pushes around new products or event for example.
The beauty of native is that it allows brands to have a continuous conversation with their target audience. Ongoing optimisation allows brands to tweak this conversation to make it more relevant and timely over a sustained period. For example, a brand could react to the weather or events in the cultural calendar for more contextual promotions.
Brands are already creating a vast bank of content, and in return are rightly generating high levels of engagement. Looking forwards, native businesses and technologies offer a viable way to continue distributing content directly across various target audiences as part of a long term strategy.
Brands with, say, a product to launch to various target groups could engage a native technology and network to create the content on its behalf; creating perhaps four to eight pieces of engaging content that speak directly to these target groups. The native agency should split test and run multiple headlines to see which attracts the most engagement – fairly standard stuff these days.
Agencies should optimise the content throughout a campaign. It should use the myriad of different tracking metrics native advertising affords such as click to read rates, click through rates, time spent on content, video views and social shares to make adjustments on content, placement and publishers where necessary.
And such alluring reach and scale doesn't involve creating 1000 native pieces of content for each individual website. Just as TV adverts are the same on each channel, you don't need to create a bespoke ad for each website you wish to speak to, despite what many individual websites may tell you. What you do need to do is make sure you target your campaign to the right sites and audience. But then, isn't that what we always do?
A programmatic future for native advertising?
As native develops, brands are moving away from experimental one-offs with individual websites and looking for scale that can be attributed and accurately measured. This is why a number of agencies have added or are adding native ads to their programmatic bidding platforms.
Programmatic is important in that it will make native more accessible to all in the near future. It will most likely add a certain level of standardisation, but with that comes the challenge of retaining the high levels of engagement loved by consumers. Native agencies will be able to do this by using owned data and third party data to show different native ads and content to users at different stages of their surfing and buying journey.
It's about results at the end of the day. Right now 'native' is pulling better engagement than its older brother, the banner.
The technology platform is fundamentally key and while I don't see agencies investing in the tech, I do see investors pushing more  funds into the ad tech players that are currently vying for attention – check out Adyoulike, Outbrain, Nativo, Contently, Skyword and others.
Damian Ryan is author of Understanding Digital Marketing, the best selling text book in its category, now in eight languages and required reading by hundreds of universities around the world. Ryan is currently in Australia and if not spending time meeting brands and agencies, will be found frolicking with his girlfriend TJ up at Hamilton Island! He is also a partner at Mediaventura, London based corporate finance boutique specialising in the digital media sector.