Triggering an emotional response for social sharing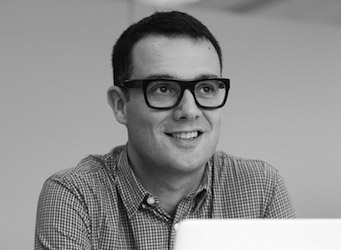 A year ago Samsung published a video to YouTube with the title 'Galaxy S4 Official TVC – Sound & Shot'. It was just one minute in the thousands of hours of video that would have been uploaded to YouTube that day.
The Samsung video stands out from the pack for 7.3 millions reasons. That's the number of times it was shared via social media making it the most viral piece of branded video content in 2013, according to the Unruly Viral Video Chart.
What was it about this video that made it more shareable than any other piece of branded content last year?
The sharing of online content by audiences is the aspect of social media, which makes it unlike any other marketing channel. It is the reason why social media has been such a huge marketing phenomenon.
Social sharing of video content can be highly beneficial to brands. It can improve return on investment (ie. free reach), boost sales conversion and deliver brand benefits (social currency, brand favourability and awareness); it can create a PR story in its own right and drive offline word of mouth for a brand.
Online video is growing as a part of online and mobile consumption leading many marketers to ask: what attributes lead to social sharing?
There is no single answer and no guarantee of success but you can improve the chances of social sharing by applying an understanding of what people share and why. How you share video content is also critical.
Tips to inspire sharing
Tip 1: Make me feel
Numerous studies have found that emotional arousal plays a key role in driving social sharing.
In 2009, two researchers – Jonah Berger and Katherine Milkman – examined 7000 articles from the New York Times to see what types of articles had been most shared by email.
They found that, "virality is partially driven by physiological arousal. Content that evokes high-arousal emotions is more viral. Content that evokes low-arousal, or deactivating, emotion is less viral."
A 2013 study, conducted by Australian researcher Karen Nelson-Field of the Ehrenberg-Bass Institute, drew a similar conclusion: "Content that draws a high-arousal positive emotional response is shared more."
The need to activate an emotional response relates to what people share and is one behavioural aspect of the sharing phenomenon. The other is why people share.
Tip 2: This is who I am
A large proportion of online sharing is driven by social utility whereby people altruistically share content that they believe is of value or interest to others.
Newsbreaking is a form of social utility. This trend has been study in depth by the team at Share Wars using their Likeable Engine.
The Likeable Engine analyses sharing data from 62 news sites in Australia and the US. They've concluded that newsbreaking stems from a desire to add value to the network as well to be seen to be first. It's altruism tinged with a degree of self-presentation and image building.
The way that we disclose information about ourselves in the real world occurs online through social sharing. Offline we present a self-image through the things we say, do and buy. Online we create an image for others to consume through the things we share.
This self-image creation is also driven at a community level. The Share Wars team have coined the term 'norming', which describes the way 'people distribute stories to relate to one another, to create or reinforce group identity around a story'.
This desire to form and strengthen connections through social sharing is instructive for marketers. Brands seeking to activate social activity around their content must genuinely resonate and identify with their audience in an authentic human way.
Tip 3: Drive discovery or die
Insights and research into what people share and why they share can act as a framework for the development and testing of social video campaigns.
When applied correctly the framework can maximise the chances of a successful social video campaign. Unfortunately there can be no guarantees of success when working in such a fluid, personal and dynamic arena.
There is, however, a lever for success that is often overlooked and that is how the content is shared.
The reality is that only a small proportion of the total number of viewers will ever share the content. Nelson-Field sums it up nicely in her book, entitled 'Viral Marketing: The Science of Sharing', with the following statement: "A video that is viewed by relatively few people cannot be shared by many".
To optimise for social sharing brands need to go for reach in the initial phase through owned, earned and paid channels.
Brands need to drive discovery of their content, not wait for it to be discovered.
The format, pace and structure of the content will heavily influence viewership and therefore sharing. The first ten seconds will determine abandonment rates, as will the length of the video. The surrounding copy, the way the video is described, the thumbnail – are just some of the elements that will determine viewership and therefore sharing rates.
Tip 4: Brand building wins
The opportunity for social sharing isn't a substitute for effective branding and marketing outcomes. A video that is shared widely but doesn't benefit your brand in a tangible way is not a good strategy. It's important to ensure that your social video strategy is aligned with your existing marketing programs.
The principles of social sharing should be viewed as a framework for success that keeps the process of content creation focused on delivering the best possible audience experience within the framework of a planned brand strategy.
Cisco predicts that online video will account for 69% of all consumer Internet traffic and 66% of mobile data by 2017.
If you're not already, now is the time to begin planning your strategy in social video remembering that the outcomes will be determined by your ability to create great content and drive its discovery online.