Twitter Bot calls out employers for gender pay gaps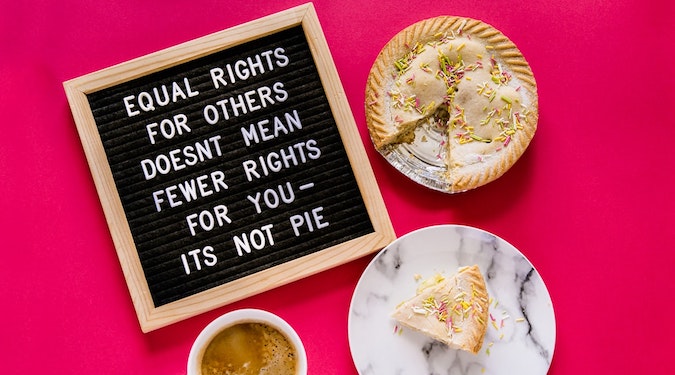 If you're an employer unwilling to back up equality rhetoric with real action, it may be best to just avoid posting about it altogether, lest your hypocrisy be exposed. On International Women's Day, a little heretofore known twitter bot, @PayGapApp, exploded from 2,000 followers to just over 141,000 in 24 hours. 
How did it manage that? By calling out organisations posting about International Women's Day (IWD) for gender pay gaps. 
The Twitter account, made by Francesca Lawson and software developer Ali Fensome, is coded to search the database for companies posting about IWD. It then posts replies which highlight the posters', shall we say, "inconsistencies" in regard to equal pay. 
In the UK, organisations of 250 people or more are required to publish data about their employees, a rule enforced by the Equality and Human Rights Commission. This data is searchable by anyone, but @PayGapApp is already way ahead of you. 
In this organisation, women's median hourly pay is 33.2% lower than men's. https://t.co/JcmG38VTSl

— Gender Pay Gap Bot (@PayGapApp) March 8, 2022
Who is being targeted?
As the bot's bio reads: "Employers, if you tweet about International Women's Day, I'll retweet your gender pay gap". And it has been busy.
However, this is not necessarily a bad thing, depending on your company. For some, such as RyanAir (who had an abysmal 68.6 percent disparity in median pay) the bot is highlighting something they'd most certainly rather be kept away from the public eye. For others, however, the bot is organically spotlighting their progressivism. Organisations like St John Ambulance and the City of London Police were noted for having equal pay. 
The bot's capability is unfortunately limited to just the UK data. However, the account's explosive growth demonstrates a hunger for this kind of transparency and accountability. 
Where is equal pay being met?
Another interesting detail revealed by the bot is which organisations actually have higher pay for women than men. One of the most common types of organisations with higher pay for women were city councils. The bot highlighted Stockport Metropolitan Borough Council (2.6 percent disparity in favour of women), Dacorum Council (11 percent disparity) and Wigan Council (12.5 percent disparity). It seemed to be an odd disparity that these organisations were consistently ahead on equal pay.
Are they truly more progressive? Or do they merely look better because they happen to be places where women tend to work? 
Other companies, such as Hyperoptic (a broadband service provider), were significantly higher. Even than councils, at a 55 percent higher median wage for women than men. 
Scrolling through the bot's twitter feed shows that many of the companies exposed then rushed to delete posts entirely. Potentially this could look even worse. Strangely, some of the deleted posts actually exhibited a favourable view of the company. For example, West London NHS Trust, who had a 2.9 percent disparity in favour of women. 
The impact and sudden rise in popularity for @PayGapApp delivers one important message for all businesses and marketers – words are easy, but action is essential, and before virtue-signalling online, you'd better be in alignment with the values your company espouses.