Twitter CEO: Our mobile model profits, unlike Facebook's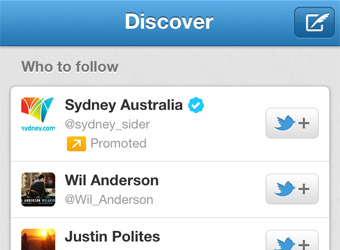 Twitter CEO, Dick Costolo, has revealed that "many days" during the last quarter saw the site generate more advertising revenue on mobile than from its website.
Speaking at a conference in San Francisco, Costolo made his remarks at a time when newly public Facebook faces intense pressure to improve its business performance on mobile devices.
With its 140-character limit, Twitter's model appears more suited to the small screen format, a fact its management wants people to understand in light of the challenges Facebook is facing in monetising mobile.
"We're borne of mobile," Costolo said, commenting on the difference between Facebook and Twitter. "We have an ad platform that already is inherently suited to mobile, even though we launched our platform on the web and only started running ads on mobile recently."
Read: Today's announcement of a Facebook app centre, which could monetise mobile for the newly public company.
Ovum's chief telecoms analyst, Jan Dawson, believes these remarks are an attempt to make clear that Facebook's mobile struggles are unique to Facebook and not endemic to social networks as a whole.
Dawson goes on to say this doesn't mean Twitter is without mobile challenges of its own. "Twitter's biggest challenge will be finding a way to monetise the use of third-party clients on mobile devices, which were the only option in the early days and are still very popular," she says. "Twitter has tried to overcome that problem by acquiring several of the most popular clients, but it still doesn't have a definitive strategy for monetising mobile either."
Twitter introduced ads into smartphone users' timelines in February, and features allowing advertisers to send promotional tweets specifically to iPhone and Android users surfaced shortly after.
The company does not reveal its revenue figures, but digital media analysis firm eMarketer estimated Twitter's revenues in January could reach $260 million in 2012 and $540 million in 2014.
In comparison, Facebook reported $3.7 billion in revenue in 2011.