Twitter's class of 2013: lessons for #success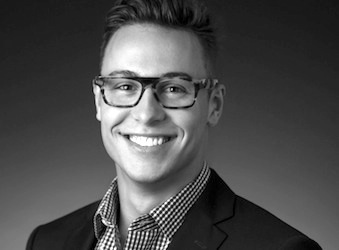 With only 140 characters to spend, you'd think Twitter marketing would be simple. However, we've seen enough campaigns on the social media site go absolutely haywire, which goes to show it's not easy to create a successful marketing scheme.
As 2013 comes to a close, let's look back at some of examples of campaigns that went swimmingly – hopefully, they can be inspiration for the year to come.
Take it off Twitter
Twitter is an excellent space to get a social media campaign going, but if you want to reach a wide audience, you need think outside the Tweet. Several companies found a way to enhance their Twitter campaigns by extending it beyond the platform.
Mobile service provider Orange UK, for example, launched the hashtag #SingingTweetagrams. Selected Tweets were sung and recorded by the group The Rockabelles, then uploaded onto the company's website, where they could be played, saved or shared on Twitter. Not only did this program excite users and get them to submit Tweets, but it also drove traffic directly to Orange's website.
Can't we all just get along?
It's a good idea to follow your competitors on Twitter to see what they're up to, but you don't always have to be cutthroat. In fact, being too aggressive toward other companies might turn away potential followers, as you'll seem bitter or nasty.
On the other hand, kindness and cooperation can go a long way. Just look at this massive 'Twitter party' initiated by Tesco Mobile earlier this month. Here's a roundup, but in essence, the company's social media team made a few witty jokes with a fan, and that led to a hilarious conversation between Tesco and other companies including Jaffa Cakes, Yorkshire Tea and Cadbury.
There's another lesson to be learned here: Everyone appreciates a sense of humour – even your competitors.
Give a little bit
Unfortunately, social media isn't just an echo chamber of positive feedback – dissatisfied customers are much more likely to make themselves heard than those who want to sing your praises.
To skirt this issue, consider targeting users who you are certain are fans of your product. For instance, car company Audi began a campaign based entirely around a follower's tweet. When a user created the hashtag #WantAnR8, the company surprised her by giving her an Audi R8 to drive for a day. They filmed the whole thing and posted it to YouTube, then managed to garner a 200% increase in followers by offering the opportunity to five more users.
Smart gets smart about wisecracks
There are some companies that know how to take negative feedback and turn it around. Earlier this year, people started making jokes about the size and safety issues of Smart cars, and the company decided to do something about it.
One tweeter had this joke to make:
Saw a bird had crapped on a Smart Car. Totaled it.

— Clayton Hove (@adtothebone) June 17, 2012
Instead of ignoring this comment, the company's marketers took action. They researched how much bird poo it would actually take to crush a Smart car, then created an infographic and posted it on Twitter. Within three days, they had received major plaudits from the Twitter community at large, and it even got them on a nomination for a coveted Shorty award.
Couldn't have been one bird, @adtothebone. Sounds more like 4.5 million. (Seriously, we did the math.) pic.twitter.com/aLYScFR3

— Official smart USA (@smartcarusa) June 19, 2012