Want to start 2022 with a new job (or relationship)? Stand out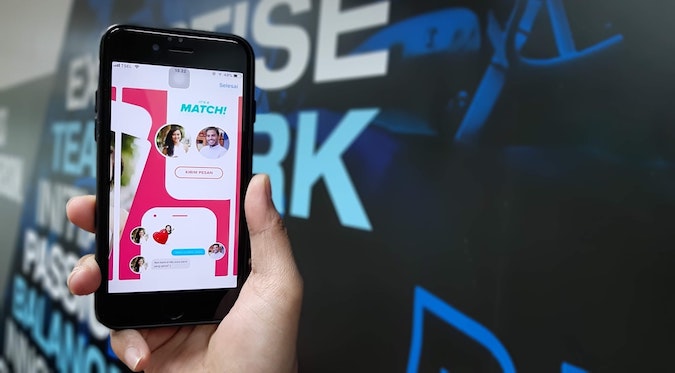 There is no two ways about it – we are all pitching, promoting and selling in some way shape or form. For marketing folk, it's part of their companies and agencies remit and DNA. 
But selling yourself personally is far harder than pitching for your clients or business. This is irrelevant of level, profession, age or circumstances.  
No, I don't believe 41 percent of workers will be leaving/seeking a new job in 2022 from the Great Resignation predictions. However, it's a given that thousands of marketing professionals will be on the hunt for a new role this year. This can often coincide with the search for a new relationship, as I have seen countless times over the years.  
Interestingly, during this January there has been an uptick (from previous years) in advertising spend and media of dating sites and relationship stories for all ages 25-70.
Much change is brewing professionally and personally. But, no matter what job or romance fields you are playing in, there are many similarities to stand out and inspire.
Attract – Influence – Convert
The core objective of looking for a new job, a promotion or finding a romantic relationship all comes down to the principles of attracting, influencing and converting.  For careers, you must be reactive and proactive simultaneously laying a platform of personal brand value attraction to be headhunted. 
There is a similarity across LinkedIn, employment and dating sites. The swirling sea of noise and competition. Standing out and inspiring contact and conversion for all the right reasons is the goal. 
A marketing mindset approach
The first step is to start with a marketing mindset. The following five elements elevate influence and personal brand trust. This will lead you to better outcomes and aligned success:
Self assessment

– analyse your Who, What, Where, Why, visions, goals and USPs. Just like a SWOT analysis.

Reality check

– recognise that you cannot be everything to everyone. You won't be every employer or date's cup of tea. Be truly honest in who you are and who your ideal tribe is.

Creativity

 – branding, communications and promotion with context, creativity and originality.  

Courage

 – fortune favours the brave, no point hiding or not showing up fully. Put your big pants on to step up and out intentionally and meaningfully.

Opportunities and challenges
LinkedIn and the 'reputable' dating sites provide really fabulous opportunities to raise your visibility, make a dashing impact.  Profiles that have the 'wow' factor with backup and substance converts. 
Genuinely reflecting your brand value promise will deliver  positive results.  And that promise aligns to what hiring managers or dates can expect when they meet you.   
Creating and delivering brand messages that are clear, honest  and interesting isn't a walk in the park.    So let's dive into the juice. But make no mistake, LinkedIn is not for finding a date, nor are dating sites or apps commercial tools.
Ditch the boring humdrum clichés
Now does any of the following sound familiar?
LinkedIn:

"I am a seasoned and results-driven professional with a solid track record. I have a proven history of solving marketing problems. I care about my clients and crafting new ideas networks."

Dating sites

: "I love quiet nights at home and going out. I enjoy walks on the beach and good food. I have a great sense of humour and my family is very important to me."
The above are some recurrent examples of lazy and boring clichés. We see them splattered all over LinkedIn, CV's and dating site profiles. They could apply to any Tom, Harriet, Dick or Mary. Clichés have no value or context. Instead they are terribly subjective and as inspiring as a sack of old potatoes.
Delusion vs optimism
Trust is the foundation of any successful relationship, business or career. It's useless attempting to portray yourself as say two metres tall if you are 1.2 metres. Or perhaps an experienced marketer if just out of university. Maybe a global speaker if your only claim to fame is the local basketball club awards night every year.
Rhetoric must match reality. There is a long line between powerful communications and positioning to inspire with integrity versus porkie pies.
It's a rabbit hole of delusion when any initial spark of interest is driven by pretence as it won't be sustainable. "Fake it till you make it" is complete nonsense causing stress and mistrust. It's impossible to be the answer to everyone's needs. 
LinkedIn Tips
LinkedIn is mission critical for all careers and an outstanding profile is a must.  These tips transfer to CVs and other communications:
A current and clear photo which is a realistic and best version of you. No sunnies, wedding, team and fuzzy ones. 

A unique branded banner image makes a real impression. Don't use the boring green default one.

Headlines are a critical identification search field of up to 220 characters. Add more than your title or company with extra details and search juice. Leave out fluff and salesy speak

Always write your profile in the first person. The third person is pompous, disconnected and disliked.  

Share what makes you tick, future directions, values and passions. Spotlight your skills, achievements and journey. You have up to 2,600 characters so show some personality. 

Create your own tagline and value statement.  

Show, don't tell. Weave your unique story conversationally in a way that's in sync with your normal communication style and cadence.

Ditch clichés, banal and blanket statements. Add clarifying context and examples with substance.

Voice recording feature. Introduce yourself in 10 seconds.

Cover story feature- a great tool to record a 30-second video introduction that sits behind your photo.

Make it easy to b

e contacted with your email and mobile.
Dating profile extras

Most of the above applies to dating profiles also with some extras
Self-reflection and courage is the backdrop to attract a new date, romance or partner. Grab a mirror, ask yourself some hard questions, and get feedback from how friends would honestly describe you.

Really open the lid on who you are, not what you think will get you more dates. What are the values that you care about (this will  help self-select OUT the wrong people.. good for jobs 

Never lie about your age, status, work or physical appearance. You deceive yourself firstly and then others.  If people don't like you for who you are in truth, then it's a wrong match anyhow. Be proud of YOU. This builds business confidence too!

Have a creative unique moniker that represents you and indicates what to expect (back in my RSVP days 11 years ago I was 'Witty Blonde')

Share what your ideal future looks like with warmth and flexibility. Be realistic and open very clear on your non-negotiables.
Final thoughts
Unless you are a food, you are never seasoned. A solid track record may be for turning up late every day or always going over budget. Not everyone enjoys walks on the beach and good food is ridiculously subjective as one person's deluxe hamburger with the lot may be another's fillet mignon with truffles.
Whatever your goals are in 2022, have fun, approach with a marketing mindset and be bloody brave.