"We can make money on mobile" says Zuckerberg as Facebook earnings beat forecasts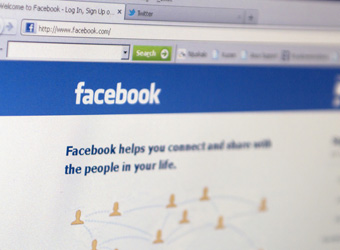 Facebook's share price has rallied on the back of third quarter revenue reports that came in ahead of forecasts, despite reporting a net loss of US$59 million for the quarter.
The earnings report, delivered overnight, showed revenue up by 32%, to $1.26 billion, slightly surpassing analysts' forecasts of a 29% rise, according to the New York Times. Coupled with evidence of the beginnings of success on mobile, the figures were enough to boost the share price by more than 8% almost immediately in after-hours trading.
During the earnings call, the company's chief executive Mark Zuckerberg moved to quash fears that the shift to mobile computing would pose challenges for the company, according to the Times. In the call Zuckerberg said mobile will be "fundamentally good" for Facebook, adding "I want to dispel this myth that Facebook can't make money on mobile."
14% of advertising revenue came from mobile in the third quarter, the first quarter in which mobile figures had been broken out from overall advertising revenue. The company continues to push ahead with mobile and is currently testing a mobile advertising network that allows targeted ads to be shown to users on other mobile applications.
The number of ads served on Facebook's network as a whole increased in the third quarter, and advertising prices increased by 7%, executives said during the earnings call.
The company reported income from operations of $377 million, compared with $414 million for the third quarter of 2011. The net loss of $59 million for the quarter is a drastic reversal of fortunes on the same time last year though, when it reported a net income of $227 million.
Since making its public debut on May 18 with a valuation of over $100 billion, the company has shed more than 40% of its value, with its shares hovering around $20 for the past few weeks.
It is launching a number of initiatives to boost earnings, including the mobile advertising network, a social gifting tool that allows people to buy gifts for friends via their walls and a new product called 'Collections', which will add a 'want' button and buying functionality to retailer's photos.