What marketers can learn from music festivals such as Soundwave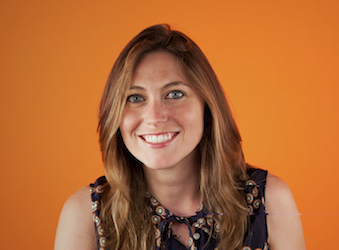 As we prepare to enter the music festival season, Eventbrite head of marketing Australia, Laura Huddle, shares some insights and advice on what marketers can learn from music festivals. 
Building a community online and keeping people engaged is a bit of an art form. Eventbrite recently conducted a study of the social media buzz created around Australia's biggest festivals and found the real leaders in this space were music festivals like Soundwave and Splendour in the Grass. So how can you rock your next digital marketing campaign like a music festival?
Know your audience
Don't assume you know who your audience is; get some hard data. Die-hard fans are not often whom you'd expect.
For example, among general festival goers, 68% are married, over half are female, a quarter are in their thirties and over a third have children. Half of them are interested in news and politics, compared to just one in five who likes comedy, music or technology.
By comparison the average music festival attendee is several years younger, single, and on a lower income.  Connecting with them requires different messaging and strategies compared to other types of festivals. Knowledge is power, and having a deep understanding of your audience can put you ahead of your competitors.
Get the X-factor
Leverage your personalities, influencers and partners: celebrities and media are proven to drive buzz. For example, The Age, Dannii Minogue and Pearl Jam were responsible for the most chatter around music festivals over the past year.
Dannii Minogue tweeted in anticipation of Stereosonic's music lineup, driving large amounts of engagement from her fans. DJ Kaskade drove high levels of audience engagement by continuously sharing behind-the-scenes pictures of the festival and his most passionate fans.
Consumers are much more interested and receptive to what these influencers have to say, so if you can, let them do your marketing for you.
Play the long game
Often the social media buzz around events doesn't just spike during the event. In fact, lineup announcements are key to driving discussion for music events, our research shows. Out of the top five most discussed music festivals, four of them drove massive social spikes around lineups. Soundwave in particular had the top three most retweeted tweets among music festival discussion, all of which were related to their lineup announcements.
Lineup announcements are about teasing the audience, building anticipation of what is to come. Teaser campaigns are a great way to sustain interest and encourage early engagement.
Pay homage to King Twitter and Queen Hashtag
Twitter is king: festival attendees are addicted to social media, especially Twitter. The majority of festival attendees have been active on Twitter for more than three years, have over 100 followers and tweet at least once a day, most likely from their iPhone.
Remember: tweets and shares are valuable. Analysis of our transaction data shows that a single share on social media generates nine additional visits to a page and $4.80 in additional revenue. It also shows that Twitter generates two to four times more revenue and page views than other social channels.
When it comes to mining the gold of Twitter, hashtags are a very important tool. For festivals, they not only help marketers track conversations, but help to bring the community together and amplify their chatter. This means even smaller events can amplify their social buzz if they unify those passionate fans and encourage them to bounce off each other. Surprisingly, the best festival hashtag penetration was not a music festival – it was VIVID Sydney, a festival of lights, music and ideas.
This highlights the importance of a tightly integrated social and mobile strategy for any marketing campaign. It also proves you don't need a big community to make a big splash; instead focus on the passionate few.
Soundwave and others show us what's really important in any marketing strategy: an understanding of your audience, celebrity and influence, endurance, and a smart use of social.