Why the end of Instagram is only the beginning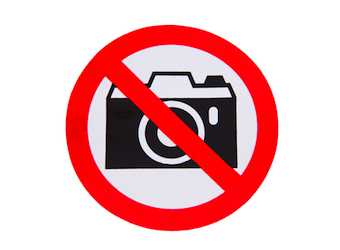 Does your brand reach customers in China via Instagram? Not anymore. Mat McDougall looks at the implications of the Chinese government's latest social media ban. 
Following the recent protests in Hong Kong, China has officially banned Instagram. The social media site, known for its picture sharing feature, was used by protestors during the demonstrations resulting in it being blocked. The site has now, however, been banned permanently.
For many marketers who use Instagram this is a major issue. Whether a brand had only one Instagram page that was available internationally, or they had a specialised Chinese page, to improve engagement, they have found themselves without a following overnight.
All hope is not lost though. While this is an undoubted burden and an unfortunate situation, marketers can use this problem to create a new and innovative presence in China. 91% of the online population of China has a social media account. This compares to only 65% in the USA. Of that percentage 88% are active on at least one site, with most having multiple accounts.
If up until now you were depending on Instagram to reach the Chinese market then this is an opportunity to build a greater network with your Chinese customers. While your Instagram account may have had a strong following in China, it is more difficult to engage with your Chinese followers who may not speak English. This would have made it difficult for them to actively engage in your site fully and restricted them to the visual elements of your page.
Now that your Instagram page cannot reach the Chinese market, your brand can develop a more specific marketing campaign on Chinese social media sites that will be more engaging to the Chinese market. Also if you did have a Chinese Instagram account, you will be looking to recover your online community. In both cases you will be looking for the best alternate site to build your brand.
While there is no direct transferable social media site, like the Facebook alternative Renren, there are many Chinese social media sites that share numerous similarities with Instagram.
Qzone has over 700 million users, a figure that is still rapidly growing as of 2014. Over 150 million users on this site also said they updated their account at least once a month, meaning Qzone has one of the most active communities in the entire social media industry. Qzone is a social networking site that enables its users to write blogs, share photos, music and other areas of interest.
Qzone shares obvious similarities to Instagram, in regards to its photo sharing capabilities. Qzone also has further features to Instagram as it takes on more of a blog form. While this may not be as instantly visually appealing as they collage of images available on an Instagram page, it ultimately can give brands the opportunity to engage further with their community.
Chinese social media users enjoy high levels of engagement online. On average Chinese people follow eight brands on social media and 43% are interested in brands that are shared or liked by their friends. A strong online presence is vital in China, where nearly 60% of users said they became familiar with brands through social media, or alternative online channels such as the company website. A further 58% of people also said they made purchasing decisions based on user-made content online; this is compared to only 19% in the USA.
Qzone's photo album feature should particularly appeal to those who are used to advertising through Instagram. Much like Instagram it enables you to upload original photos of your products. Chinese consumers, however, respond well to personalised photos, including customers engaging with the brand or a more behind the scenes or authentic look at a brand.
Qzone enables you to do this while also supporting your images with additional features, including comments which can provide crucial feedback.
If you want to maintain a visually strong online profile then another alternative is Wanpai and Weishi. The video sharing sites both possess similar elements to pre-existing social networking sites, Wanpai has a vertical feed of one clip after another, a featured taken from Instagram. Weishi meanwhile enables content to be shared through WeChat. Weishi alone has 430 million users and WeChat has 300 million users. This shows how many people in China alone your campaign can reach.
While the banning of Instagram is a challenge, especially to those who already had a successful presence on the site, by re-focusing on Chinese social media you can create a stronger brand presence in the country with one of the highest engagement levels in social media and e-commerce in the World.
Digital Jungle are a multicultural digital marketing agency that works with Western organisations to deepen their relationships between their brand and Chinese consumers; through quality content and strategic thinking, to drive consumer action, and to deliver value and measurable results for our clients.