Writing great copy: 20 lessons from 20 years
This October, copywriting consultancy Action Words celebrates 20 years in business. To mark the occasion, founder Frank Chamberlin outlines his top 20 writing truths.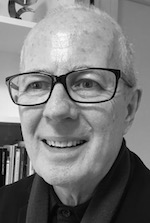 This article originally appeared in The Simplicity Issue, our August/September 2018 issue of Marketing magazine.
First let me say, being a full-time freelance writer is a great way to live. The work is always mentally stimulating and different, you work from the comfort of your own home office, you wear absolutely whatever you want and a teapot is always within easy reach. Here are the top 20 truths I have learned about online and offline content writing.
1. The best way to get started on a piece of writing is to begin!
I do not believe in writer's block. And I especially don't like that old excuse, 'I just can't get started'. Often it is only when you get writing that you work out what you want to say.
2. The most engaging writing reads as if the writer is sitting there talking to you
Use an active voice and, where possible, write in the first person. Remember, you are a human, not a robot – so let your human voice come through in your writing.
3. Plain English rules the roost when it comes to quality content writing
No matter what you are writing, it must be in plain English for comprehension and engagement.
4. Deadlines: the worst element of a copywriter's life
Life is hectic; multiple deadlines – all looming within elbow room of each other – can be intense. You can almost hear multiple clocks ticking, as they stalk you to the finish line.
5. Deadlines: the best element of a copywriter's life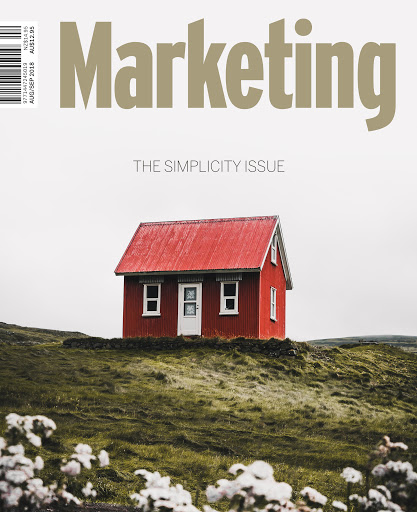 Without them, there is no impetus. I saw a cartoon the other day with God taking six days to create the world because he spent the first five procrastinating! The deadline gets the adrenaline going and keyboard churning. Plus, if you are tempted to review and rework too much, it is the deadline that liberates you.
6. We are no longer writing for readers, we are writing for scanners
For online especially, good copy helps the scanner get through the content quickly. It captures the message easily without the need for any second-guessing.
7. A fine vocabulary is of limited use in business today
With all our readers scanning, people are multitasking and they want the message short and sharp. 'You're not writing a university thesis – so don't give me words I have to think about.'
8. Writing shorter sentences is crucial to being a better business writer
And it is equally vital to vary your sentence length. These two structural elements will give your writing the character that makes it interesting and the cadence that makes it easy to read.
9. Engaging headlines are essential
With so many people multitasking and scanning, compelling headlines are critical as they provide stopping points for the eyes. That includes subheads and subject lines.
10. The subconscious is the writer's most treasured friend
Give it free rein for imaginative play. Words, phrases and a narrative can form almost effortlessly when the subconscious is allowed to do its thing.
11. But the subconscious only works if you give it time
You need to prepare carefully and fully. Get out as many ideas as possible, then do something else for at least 24 hours. Then, when you sit down to write, the subconscious will have the words ready for you.
12. Review, review, review
– and don't be afraid to rewrite, for rewriting is the essence of all good online and offline business writing.
13. Never write and send to the client on the same day
Check it again in the morning and then send it. It's true that when you've been working on a piece all day, you sometimes can't see the forest for the trees. Sleep on it and you'll be amazed at what you spot or enhance the next morning.
14. You are a better writer if you use the tools that are readily available
The 'find' function in Word and Google Docs alerts you to overuse of particular words, the thesaurus can provide a helping hand, Flesch-Kincaid scores check your readability and the Hemingway app can check your writing for clarity.
15. Most clients have way too many reviewers today
Some reviewers can seriously improve the end result, but many of them don't know what they are doing. They are totally guided by subjective judgement and think only in terms of what they like. If reviewers want the work to be written the way they would write it, then they have to write it themselves.
16. Leave your writer to it
Some clients engage a copywriter, but they don't actually want an outsider to do the job. If you want to write it yourself, go right ahead. Otherwise, let the professional writer do what he or she is being paid to do.
17. Graphics versus copy
It is great to work with excellent graphic designers who really add value. They understand communication and they focus on reaching the audience. Unfortunately, too many graphic designers only think about making the page look pretty.
18. Waffles are nice to eat, but terrible to read
Every content writer must look carefully at their writing and cut out the waffle.
19. Jargon is a killer
Nothing will make a reader switch off faster than writing that's full of jargon, acronyms and fluff.
20. No writing assignment is insurmountable
If you hit a roadblock, maybe you need to do some more research. Do you really know what you want to say? Don't sit there complaining about the roadblock. Do something else for five minutes and come back with fresh eyes.
Frank Chamberlin is founder, copywriter and writing trainer at Action Words.
Marketing is the proud media partner of the DM Forum. Founded and hosted by Chamberlin, the Forum is a quarterly gathering of Melbourne marketers. Visit dmforum.com.au for information.
* * * * *
To purchase a copy of the latest issue, or a subscription to Marketing magazine, visit the online shop »
* * * * *
Further Reading: