$250M 'There's nothing like Australia' relaunch pitches premium product
The next phase of Tourism Australia's (TA) global tourism campaign, There's nothing like Australia, has launched, pitching Australia's premium tourism experiences to the world.
The campaign moves away from the icons, although still features the Opera House and Uluru, and "unashamedly pitches some of the upscale product" offered in Australia, according to TA's executive general manager, marketing, Nick Baker.
Premium experiences have been chosen as the focus of the campaign in the hope it will create a "halo effect" for Australian tourism more broadly. Launching the new broadcast, print and online material in Shanghai, managing director of TA, Andrew McEvoy, said leading with the best is a strong and proven marketing principle, but added that Australia's less premium offerings would not be overlooked by the campaign.
"By leading with Australia's best the campaign will create a positive halo effect for Australian tourism more broadly, particularly through the digital elements which will allow us to go deeper and showcase a broader range of experiences to cater for all travellers and different budgets," McEvoy says.
"This new campaign creative – particularly the locations and how they have been shot – clearly demonstrate Australia's distinctive and high quality tourism products and experiences that are amongst the world's finest."
It's hoped that adopting a 'world's best in Australia' approach will appeal to traditional western audiences but also help target Asia, where the focus of the campaign has turned.
TA will spend approximately AU$180 million over the next three years rolling out the evolving campaign in its key international markets and in Australia. It expects to achieve a total investment of AU$250 million by securing up to AU$70 million in additional funding from industry partners to support joint marketing activities. The campaign will start in China, the UK and USA and also run in Australia, with A$5 million being spent on a domestic marketing push to encourage more Australians to holiday in their own 'backyard'.
In addition to a new broadcast ad and print executions the campaign boasts a strong digital and social media focus, including a new, interactive tablet app and hub on www.australia.com, to take customers further into the stories played out in the ad and provide more information on the locations.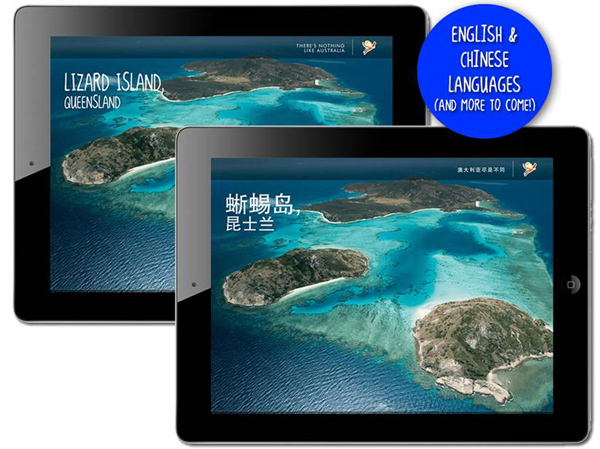 While the campaign features many iconic attractions, including the Bungle Bungles in The Kimberley, Sydney's harbour, Uluru and the Great Barrier Reef, much of the ad is dedicated to footage of landscapes rather than landmarks.
"This campaign is not just about the reef, the rock and Opera House," Baker told Marketing. "We show a greater diversity and greater depth to the country than has ever been shown before, going into places like The Kimberley, Tasmania, Kangaroo Island… these are dispersed areas."
The Shanghai launch marks the first time a major global tourism has been launched overseas with China chosen as Australia's fastest growing and most valuable overseas tourism market. "The primary purpose of this and indeed all our global marketing is to drive international visitation and China now represents both our fastest growing and most valuable international inbound tourism market," McEvoy adds. China is expected to deliver around 900,000 annual visitors worth up to A$9 billion a year for Australia by decade's end.