3 key digital marketing trends to watch: optimisation, personalisation, monetisation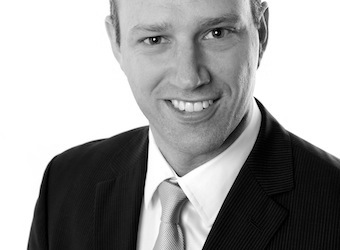 It's such an exciting time to be a digital marketer in Australia. Every year we see the emergence of new trends as well as familiar ones moving further towards maturity, but in 2013 the pace and potential for pushing the boundaries is greater than it's ever been before. This year is going to be the year we see the next generation of customer experiences delivered, driven by rapid optimisation for mobile and app based experiences, the evolving dichotomy of personalisation and privacy, and the explosion of retail integration.
In late 2012, 'The APAC Digital Marketing Performance Dashboard 2012' was released by the CMO Council in partnership with Adobe, which highlighted how these trends were gaining traction. The report lifted the lid on what digital marketers across the APAC region were expecting in 2013, with Australia leading the charge in many areas. Key local findings included that:
Companies are directing the largest amount of their digital marketing budget to website content development and performance optimisation,
67% of Australian marketers surveyed said that customer preference as their reason for investing in digital marketing,
50% of Australian marketers said that social media optimisation, including boosting community growth and engagement, is a priority this financial year,
84.5% of Australian marketers surveyed are using digital marketing analytics and reporting, and the 4 key metrics being used by are: website performance data including traffic and traffic sources (76.5%), click-through rates (74%), response rates (72%), and conversion rates (64%), and
APAC will be home to some 2.15 billion mobile phone users this year – nearly 55% of the global total – and will represent nearly 60% of all mobile phone users by 2016.
It's clear that consumers have begun to prefer mobile experiences, and based on the survey results, it's also clear that marketers are starting to invest in the tools to get them right. Even though mobile apps are often preferred by consumers, digital marketers are moving more towards mobile-optimized websites and content because it's easier to publish and more importantly it also gives marketers real-time access to analytics data through the cloud. We are at the inflection point now where we have as many mobile devices as there are PCs and if you don't have mobile-optimised content, you will be left behind very quickly. In the coming year, it will be very interesting to see how apps compete against mobile-optimised content.
Mobile or not, the combination of increased optimisation and sophisticated analysis that we're seeing from local digital marketers ultimately leads to more personalised consumer experiences and clearer ROI. With the right data, you can provide a powerful bespoke experience for individuals, rather than a website designed for everyone that relates specifically to no-one. In doing so you can gather and analyse more finite data to get  accurate ROI, as well as creating the utopia where advertising stops being perceived as 'advertising' and  becomes relevant information. However, this hinges on the availability and accuracy of the information given – which leads people to the fundamental question: How much of my personal information do I want known by organisations that want to sell things to me?
Whichever way you answer, there is a trade-off to be made: personalisation or privacy. Essentially, the more information you're willing to give about yourself, the more targeted and more relevant experience you'll get and vice versa. This is a decision that must be made by each individual, but given the polarity of opinion on the subject it will also be interesting to see if governments legislate on it in future, or use it as a point of discussion during this election year.
Retail in this country is also set to change dramatically during 2013 as a result of optimisation, personalisation and analytics. Thanks to the ubiquity of mobile, wherever we are now, we're in a retail store making purchasing decisions – and if the company marketing to you gets the experience right, the sales potential is huge.
By integrating retail into optimised personal digital experiences, calls to action become more effective and both organisations will benefit. This means that during the content creation and optimisation process, marketers also need to think in terms of how the experience can lead to sales, rather than just blanket awareness. Again, those who don't will be left behind.
There is a lot to do and a lot to watch this year, but one thing is certain – the end of 2013 is going to look completely different to now. 2012 saw marketers starting to rapidly innovate their content strategies, but this year the successful ones will be those who continue to evolve and push the boundaries of optimisation, personalisation and magnetisation. The question is, will that be you?
Did you know: in each issue of the print edition, Marketing includes the very best opinion articles curated from our huge industry blogging community, as well as exclusive columnists writing on the topics that matter? Becoming a subscriber is only AU$45 for a whole year, delivered straight to your door. Find out more »