1 in 5 marketing emails blocked by spam filter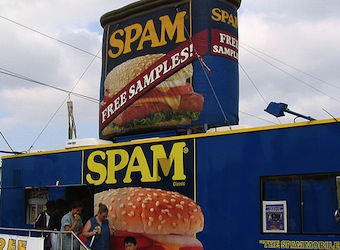 One in five emails sent from Australia's biggest brands get caught in users' spam folders, according to an email marketing study.
A new report from email intelligence firm Return Path estimates 17% of emails from over 500 Australian brands never make it through to their intended Yahoo! or Gmail subscribers' inboxes.
The 'Australia and New Zealand Email Intelligence Report', analysed email marketing performance across 60 million mailboxes at a variety of ISPs.
"Reaching the inbox continues to be a major challenge for marketers in Australia," Matt Blumberg, CEO of Return Path, comments. "Traditionally many marketers focused on bounce rates to assess whether they were reaching subscribers, but those don't tell the whole story.
"Today new metrics such as inbox placement rate and read rate are providing better visibility into email marketing performance, and while they still have progress to make, marketers are using email intelligence – data, analysis, and insight – to understand deliverability and continually improve the subscriber experience. More messages are reaching the inbox and ROI is climbing as a result."
Australian email marketers scored 74 out of 100 on Return Path's rating system, performing well against key reputation measures of complaints, unknown users and spam traps. By comparison, New Zealand marketers scored 40.
Overall Australian senders logged a 0.4% complaints rate from IP addresses marked as spam by users, while 3% of emails were sent from an IP address to unknown addresses. Best-in-class marketers typically achieve spam complaint rates of less than 0.1%, zero spam traps and unknown user rates of less than 1%.
The study also found that Australian subscribers continue to open more of their email from mobile devices, underscoring the need for marketers to implement a mobile email strategy.
"Mobile is emerging as a key medium in the evolution of email in terms of how consumers interact and engage with this channel," Blumberg adds. "We're just at the beginning of the mobile phenomenon, and marketers will need to be keenly aware of the impact this will have on the email channel in the longer term."