40% of Aussies will watch cricket this summer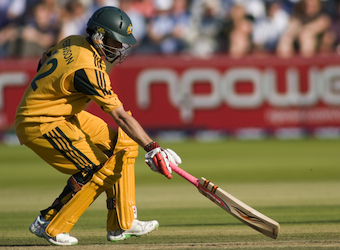 40% of Australian over-14s will tune into the cricket this summer, outranking tennis and soccer as the country's most-watched sport, says a survey by Roy Morgan.
The Australian Open and Test Cricket are set to dominate TV screens during the summer period, and with the AFC Asian Cup added to the mix, sport fans have a buffet of viewing options. With so much choice available, the question is: who will be watching what?
More than 7 million viewers (40%) said they almost always or occasionally watch cricket on TV, 35% will be following the tennis and just over 20% will be watching the soccer.
Potential advertisers and sponsors could use the age, gender and other demographics of who of summer sport viewers to tailor their marketing to reach their desired audience, says the study.
Soccer's most devoted fans are Aussies aged between 35 and 49, with 26% of them tuning in almost always or occasionally. When soccer viewers turn 50, these stats start to decline.
47% of people aged over 65 are most likely to be watching the tennis and more than half of Australians aged over 65 will be glued to the cricket almost always or occasionally.
Of the three sports, tennis is the only one with a higher portion of women (36%) viewers compared with 33% of male. Cricket (50% male, 29% female) and soccer (31% male, 14% female) are both dominated by male viewers.
Viewers under 25 are more likely to be watching tennis, with cricket ranking the least popular.
"While cricket undoubtedly wins our 'summer sport showdown' in terms of viewer numbers, Victorian residents buck this trend: slightly more of them watch tennis on TV than cricket", says Roy Morgan Research industry communications director Norman Morris.