A future path for Foxtel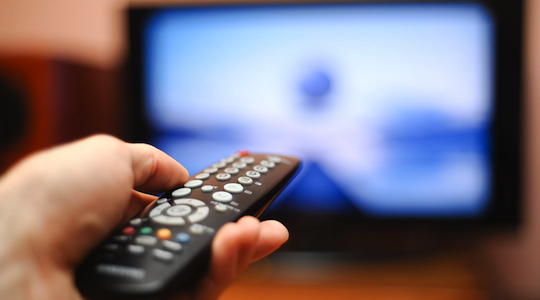 Samuel Tait discusses the state of the television industry and suggests a future path for disrupted pay TV giant Foxtel.
"When attractive profits disappear at one stage in the value chain because a product becomes modular and commoditized, the opportunity to earn attractive profits with proprietary products will usually emerge at an adjacent stage. That is, the location in the value chain where attractive profits can be earned shifts in a predictable way over time."

– 'The law of conservation of attractive profits', Clayton Christensen, The Innovator's Solution
We are seeing a breakdown of the traditional pay TV value chain due to evolving market dynamics. The current business model is unsustainable due to increased competition, disintermediation and changing viewing behaviours. Pay TV providers need to evolve to match future customer requirements and reframe the value of their assets, specifically the value of the ecosystem they have created from a new perspective. Can pay TV providers re-write the role of the set-top box to become the platform that provides a plethora of new services? There is a future path for Foxtel. Pay TV providers can be the go-to platform for home automation, home security and tele-health services. By providing a platform that numerous value-based services can be built upon pay TV providers will deliver new business revenues well into the future.
Evolving market dynamics
The pay TV business model has stood on sound foundations as it has controlled the content supply chain and Foxtel has developed a great foothold in Australia through its home acquisition strategy. However the business model is based on high fixed costs and will need to address significant margin pressures moving forward which will come from multiple areas including:
specialist networks/content monopolies driving higher pricing for their content, a recent example being Disney's 8% increase of affiliate fees,

changing viewing patterns which will reduce advertising revenues as media investment moves to other media, with recent trends from Nielsen showing: adults under 34 spending less than 50% of their media consumption on TV and adults aged between 15 and 34 spending more of their time watching video content through a computer when at home,

the unbundling of TV content to support changing viewer habits such as time-shifting – according to Time, this has the potential to cause a $70 billion dollar hit to pay TV companies in the US with only 15 to 20 channels remaining,

increased competition from new entrants in the marketplace which include: every internet connected smart TV, new lower cost over-the-top content providers such as Netflix entering Australia and Apple TV not far behind, traditional content creators (such as HBO) disintermediating pay TV providers by going direct, and

reduced access to overseas content as major over-the-top (OTT) competitors create their own content such as Netflix is doing with House of Cards (which they have found to be quite profitable) and implement global distribution deals (recent examples include an Apple TV and HBO deal, and Netflix paying a reported $100 million for exclusivity of the entire Friends sitcom).
It should be noted a shining light within Foxtel's content model is its access to Fox Sports. Live sports programming is probably the most valuable entertainment asset remaining in a world where the internet, disintermediation and time-shifted viewing has eroded the value of traditional television content. US data on ESPN from 2014 shows that sporting events were viewed live 99.4% of the time, compared to 70% for all other programming. If access to major sport properties in Australia such as cricket, AFL and NRL were to be reduced, Foxtel would see further negative impacts on existing revenue streams.
A possible future as platform/marketplace
Foxtel could create growth opportunities through the investment in focused innovation – specifically the integration of software and hardware to create a new platform/marketplace. A seamless convergence of digital/physical services that drive value for customers. Foxtel could become the preferred digital platform for the home, a platform that:
people and companies want to build on top of, and

ensures quality and that strategic control/curation of services on the platform resides with Foxtel.
This would in effect make Foxtel the dominant force for the delivery of home automation, home security and tele-health services in Australia.
Aggregation theory and the digital economy
The value chain for any given consumer market is divided into three areas:
suppliers

distributors, and

consumers/users.
Currently the best way to deliver large profits is to either gain a monopoly in one of these three areas or to integrate two of them so that you have a competitive advantage in delivering a vertically integrated solution. The pre-Internet era depended on the control of distribution, with many distributors backwards integrating with suppliers.
The pre-Internet TV business model can be broken up into five distinct parts (creation, production, aggregation, service and delivery). In most markets, including the Australia, these five parts have pretty much been under two roofs:
Content companies:
content creation

is the actual creation, filming, and production of a TV show,

content production

is the commissioning and funding of a TV show, usually by a studio, and

content aggregation is the packaging of several different TV shows into a single offering, usually by a network/channel.
This is frequently handled by conglomerates that manage multiple channels, including overseas players such as Disney, Viacom, and Fox, or local companies such as Fremantle Media, and Shine.
Service/distribution companies:
service offering

is the marketing of multiple networks and channels to consumers, and

delivery

is the actual transfer of television content into your home.
Service and delivery offerings in Australia have been handled by either free-to-air (FTA) channel such as ABC, SBS, 7, 9 and 10, or pay TV in the guise of Austar and Foxtel.
However, the internet has made distribution costs almost negligible. This has the impact of neutralising the advantage of businesses where distributors integrated with suppliers to take a product to market. The internet has fundamentally changed the competitive environment. It enables suppliers to be aggregated at scale and to then access their consumers directly. Therefore, the distribution role becomes fundamentally reliant on the user experience. Pay TV companies can no longer compete based upon exclusive supplier relationships, with consumers/users an afterthought. Aggregation Theory states that in the digital economy distributors win by providing the best experience, which earns them the most consumers/users, which then attracts the most suppliers, which further enhances the user experience in a virtuous cycle.
"Uber, the world's largest taxi company, owns no vehicles. Facebook, the world's most popular media owner, creates no content. Alibaba, the most valuable retailer, has no inventory. And Airbnb, the world's largest accommodation provider, owns no real estate. Something interesting is happening."

– Tom Goodwin, SVP strategy and innovation, Havas Media, writing on TechCrunch.
The opportunity
Only a handful of businesses in Australia are well-positioned with their current operational infrastructure and capability to deliver home automation at scale to every single home in the country. Foxtel with its 2.8 million subscribers and access to millions of homes in Australia is in the box seat to take advantage. Currently the home automation market is fragmented across a number of separate initiatives under the internet of things/connected home umbrella, which encompasses smart devices, smart home automation, smart home security, smart home energy and smart home hubs. Holistically all these initiatives are targeting a market expected to grow 11 times over to be worth a combined $3.2 billion by 2019, according to Telsyte. Combined with an Australian telehealth market expected to grow at CAGR of almost 30% through 2017 (iData Research) and globally expected to top $US27.3 billion next year (Business Spectator), there are huge new revenue streams available to the company that successfully aggregates the market and brings both suppliers and customers together on a single platform/marketplace.
Therefore, a future path for Foxtel is to become that dominant platform/marketplace connecting millions of home users with current and future suppliers of home automation, home security and tele-health services. With much of the initial prototyping costs rebated through the Australian Government's R&D tax incentive scheme, the cost of research and development would be substantially reduced, making any initial investments to develop prototypes and a minimum viable product extremely attractive.