A new digital age dawns at Sydney's home of sport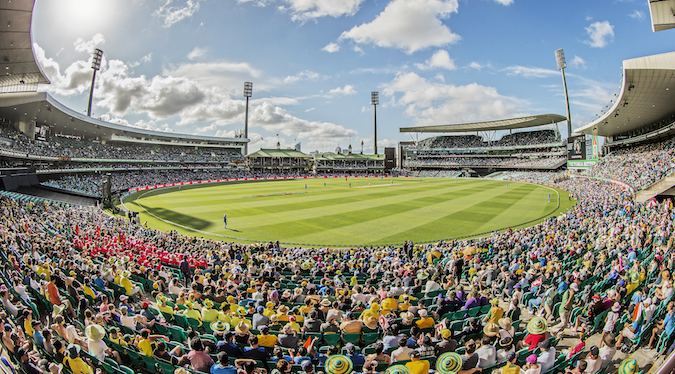 The SCG's new membership portal is revolutionising one of the world's most famous sporting venues.
This article was sponsored by Avanade, the leading provider of innovative digital and cloud services.
The Sydney Cricket and Sports Ground Trust and its marketing and membership team wanted to take its customer engagement to the next level. Its existing customer engagement platform had been in place for many years and was holding back the membership team's interactions with the SCG's 19,000 members.
A new CRM portal was required to provide members with a better customer experience and, ultimately, a far more user-friendly digital experience. What was multi- step and time consuming needed to become simple and intuitive to meet the needs of the SCG Trust's customers in the digital age.
The Trust enlisted the help of Avanade, after the firm's previous successful work with the MCC and Cricket Australia.
Avanade's previous work with Cricket Australia on its Cricket.com.au website and official Live app saw the rollout of a slick range of solutions helping Cricket Australia with mobile app development, web portal implementation and analytics and social media integration – capabilities it required to engage a new generation of digital-hungry sports fans. The partnership resulted in Cricket.com.au making it to the number one sports site in Australia for December 2014, an 80% increase in website audience, more than 23 million unique visitors, 29 million video views and 1.2 million live app users, and impressive social media cut-through.
The SCG Trust needed a partner to work seamlessly with its project team towards its clear goal of membership satisfaction, membership revenue, and uplift in new members and renewals.
Also important was a new centralised CRM that would streamline existing processes to improve the quality of customer interactions. Using Microsoft's Dynamics 365, the SCG Trust would see immediate operational improvements from its CRM. New processes were learned along the way, making previously laborious tasks far simpler and easier.
"The ongoing development of the CRM is vital to improved CX, increased revenue opportunities and streamlined working processes," says Jane Coles, general manager – membership, marketing and information communication technology at the SCG Trust.
"The new CRM system is one of the most significant upgrades in the SCG's recent digital transformation, revolutionising how we interact with our large and engaged membership base," Coles says.