Bitesize takeaways from Adobe Summit 2019 – WTF is the ODI?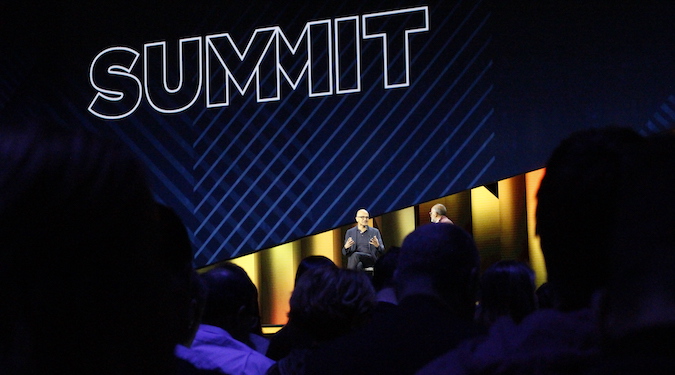 Adobe, Microsoft and SAP are looking to standardise the way businesses organise, trade and format data with the introduction and expansion of the ODI.
Back in September of 2018, Adobe, Microsoft and SAP's CEOs joined each other on stage at Microsoft's Ignite event to announce their three partnership on a project called the Open Data Initiative (ODI).
The problem the three companies were attempting to solve is the lack of industry standard when it comes to data formatting. According to Adobe, many businesses still struggle to paint a clear picture of customer actions and operations because they are unable to connect information trapped in internal silos.
Thus, with the ODI, companies will have a standardised data format, making data solutions universally compatible, moving data out of silos and into a single customer-chosen data lake.
"Together with Adobe and SAP we are taking a first, critical step to helping companies achieve a level of customer and business understanding that has never before been possible," said Satya Nadella, CEO of Microsoft, during the announcement,
Most marketers will be fairly familiar with the issue of siloed data; but for the uninitiated: imagine if every thumb drive fit into a different port – some were bigger, some were different shapes. Establishing the ODI as an industry standard would be like establishing USB as the universally recognised port for physical information transfer.
At Adobe's 2019 Summit in Las Vegas, Adobe and Microsoft respective CEOs Shantanu Narayen and Satya Nadella discussed their passion for the project and announced plans to expand the program and bring in additional partners.
To begin with, the Initiative will form a partner advisory council to begin reaching out to 'key participants' in the ecosystem to join the ODI.
The 12 partners joining this new council are Accenture, Amadeus, Capgemini, Change Healthcare, Cognizant, EY, Finastra, Genesys, Hootsuite, Inmobi, Sprinklr and WPP.
"Our customers are all trying to integrate behavioural, CRM, ERP and other internal data sets to have a comprehensive understanding of each consumer, and they're struggling with the challenges of integrating this data," says Stephan Pretorius, CTO of WPP.
David Welch, Vice President and Solution Leader, Microsoft Solutions at Adobe told analysts, "We've come far enough where we believe it's now time to start going beyond the three founding partners of the ODI – start bringing in agencies, system integrators and independent software vendors to the conversation so we get their input."
As an example, the pair demonstrated how Unilever has been making use of the ODI, allowing the one model to reduce plastic packaging and encourage customers recycling. By eliminating silos of data, Unilever will be able to tie inventory and plastics data into Adobe data to enhance customer experiences and encourage participation, says Adobe.
The author of this article is attending Adobe Summit as a guest of Adobe.
Further Reading: