Advanced Marketing Automation Techniques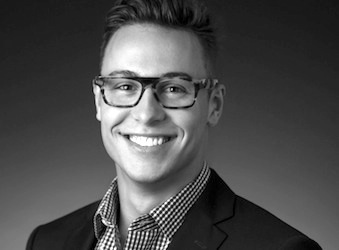 Ryan Bonnici continues his three-part series on mastering the art of marketing automation by going 'Beyond the Basics'. Catch up on Part One 'Marketing Automation 101′ here and Part two 'Beyond the basics of marketing automation' here. 
You're approaching guru status when it comes to marketing automation. You're already using relational data to deliver dynamic and highly relevant email content, and your drip campaigns nurture prospects to sales-readiness over time. You have several employees actively engaging in social media conversations, and your social posts alternate between real-time and scheduled posts to maintain consistent levels of engagement over time. With fully integrated CRM, web analytics, and marketing automation platforms, you can profile each prospect based on individual activity and target him or her with an appropriate campaign. Now you're ready for tips on how to develop a truly sophisticated marketing program. There are still plenty of new and exciting areas of marketing automation that you can explore to further improve your marketing efforts, from advancing and optimising your existing campaigns to testing out new avenues like dynamic content.
8 Steps to Mastering Advanced Automation
Focus on continuous improvement. Have you automated and optimised all of the programs you can? Is your data flow as seamless as it could be? Have you pushed your drip marketing and lead nurturing programs to their limits? Have you used your marketing automation's personalisation capabilities to their full advantage? The point is, there's always more to do.
Optimise your email template design. Take the time to analyse your audience's top email and mobile clients, make sure your designers follow best practices for optimisation, and rigorously test your emails to ensure that everything appears as expected.
Conduct detailed SPAM analysis. As you begin to send out more email campaigns and targeted communications, it's important that you use the SPAM analysis capabilities at your disposal to test how your emails will perform against top SPAM filters. Not only can your marketing automation system predict whether or not your emails will make it to the inbox, but it will often make suggestions as to what you could be doing better.
Create even more sophisticated drip campaigns. Create an up-sell campaign targeting current clients. If a certain segment of your client base is exclusively using Product A, target them with a drip that promotes Product C. You can also consider segmenting prospects based on geography and interest.
Experiment with dynamic content. With dynamic content, you can tailor your content (including callouts, messages, headlines and more) based on what you know about the individual viewing the site—like demographics, past behaviour and even customer preferences.
Conduct advanced email and landing page testing. With so many variables that affect conversion, the opportunities to second guess and endlessly tweak are practically endless. Thankfully, you can automate this endless tweaking through A/B and multivariate testing, which will help determine the best possible layouts and copy for maximum impact. Test multiple variations of your creative to see which performs the best, then use this information to optimise your emails and landing pages.
Ramp up your content efforts. You should have a fairly sizeable store of content by now—whether it's long-form content like whitepapers or shorter blog articles—that you can include in drip emails and place behind forms on your website. But don't get complacent—if anything, you should be producing more content than ever to support your more advanced drip campaigns and social sharing efforts. If you haven't already, start thinking about your blog strategy, as this can be an important outlet for both lead generation and thought leadership.
Start hosting webinars. Webinars are a great way to spread thought leadership, build a community and interact with clients, customers and prospects. They're also an important tool for lead generation—especially if webinar registration involves entering information into a form.