Analysing what makes a great customer experience
Roxana Strohmenger and Thomas McCann discuss measurement of CX, helping brands determine what is working and what is not.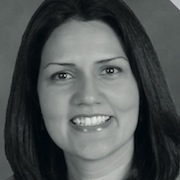 The majority of businesses today are struggling to compete. Not only has technology lowered the barriers of entry into many industries, it has also given customers the power to find, research and buy almost any product, from any vendor, in any part of the world, at any time. To compete successfully in this new consumer-driven era, companies must find new ways to differentiate. A company's knowledge of and relationship with customers is what will enable it to survive in the age of the customer.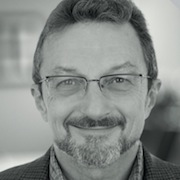 The only successful strategy is to become customer-obsessed – your firm must have an obsession with understanding, connecting with, serving and delighting, your customers.
Does a customer-obsessed strategy of delivering exceptional customer experience (CX) pay off? 
Yes. In fact, Watermark Consulting found that to be the case when it conducted an analysis of the stock performance of customer experience leaders and laggards on the US stock exchange.

Over a seven-year period, the data showed that customer experience leaders (as measured by Forrester's CX Index, of which an Australian version launched in September 2015) saw a 78% return – versus the S&P (Standard and Poor's) average return of 52%, and a negative-3% return for customer experience laggards.
Despite the return on investment of offering great customer experience, we found that a large gap exists between executive aspirations to differentiate with exceptional customer experience, and action.
In a Forrester survey of more than 50 Australian customer experience professionals, 50% said the objective of their company's customer experience strategy is to: "differentiate ourselves from other leaders in our industry". Another 22% said the objective of their company's customer experience strategy is to: "differentiate ourselves from all firms across any industry".
In spite of these aspirations, Forrester's recent CX Index research covering 58 Australian brands found that none of these brands fall into the customer experience 'leader' category – the category that consumers rate as delivering exceptional customer experience.
Why the disconnection? Customer experience requires sustainable discipline and investment with a repeatable system of measurement. It requires companies to not only be customer-obsessed, but also make significant investments into culture, organisation and technology. Most companies, however, do not know where to start or how to get better.
At Forrester, we believe that true measures of customer experience need to focus on and capture customers' perceptions of an interaction with a company. While valuable as a whole, measures like overall satisfaction tell us little about the specific changes a company must make to deliver a compelling experience. Likewise, it is difficult for companies to understand whether a customer's likelihood to recommend (or disparage) them comes from their personal interactions or from what they have heard on the news or stories they have heard about other people's experiences.
Great customer interactions involve three core quality components: effectiveness, ease and emotion. Specifically, in any interaction with a company, customers must derive value from the interaction, they must get that value without difficulty and they should feel good during the process.
But while measuring customer experience quality is critical, it's also a cold, hard fact that the ideal customer experience can't just be good for customers – it has to deliver revenue for the business, too.
The CX Index reflects this reality, providing a metric that equates to how well a company delivers customer experiences that create and sustain loyalty.
Loyalty means different things to different organisations, so effectively measuring customer loyalty can be a challenge.
A common solution is to take a streamlined approach by reducing loyalty measurement to a single metric like advocacy or retention. In many cases, however, this provides a myopic view.
Rather, three types of loyalty are critical to a customer experience quality metric:
retention loyalty: the likelihood that a customer will keep its existing business with a company,

enrichment loyalty: the likelihood that a customer will buy more from a company, and

advocacy loyalty: the likelihood that a customer will recommend a company to others.
Because the CX Index is both a measure of the quality of a company's customer experience and the customer's loyalty to the brand, a higher CX Index score equates to a customer experience that effectively helps to win and retain customers.
Conversely, the lower a brand's CX Index score, the more money the brand leaves on the table from lost sales and lost customers.
Knowing your customer experience score is just the first step in understanding how customers experience your brand. Customer experience success in the age of the customer will require discipline.
While a measurement program will determine what is working and what is not, what a firm does with this information will determine whether its customers remain loyal or turn to another brand that makes them feel valued.
Roxana Strohmenger is director of data insights innovation at Forrester.
Thomas McCann is a senior analyst at Forrester.
Forrester is a Marketing content partner – collaborations with leading organisations on content for the magazine (like this article) as well as exclusive benefits for Members of Marketing Advantage. Find out more about membership here.