Australia, we need to talk about conversational AI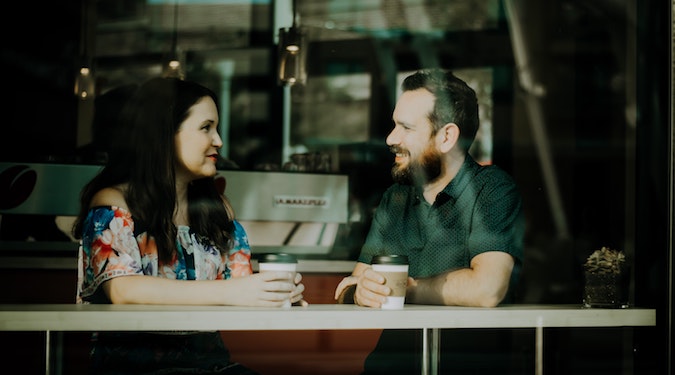 Australians are synonymous with a good yarn. Gareth O'Neill writes about how 'conversational AI' chatbots can listen and respond intelligently, making deep conversation with customers possible. 
Australia is built on a good old yarn. At the pub, at the shops, at the school gate, at the footy, over the back fence and, increasingly since COVID-19, online. Word usage is fundamental to a good yarn where the art lies in the dialogue, stories and anecdotes drawing crowds and sparking conversation. And as the pandemic took hold last year, good solid conversation became more fragile, yet more necessary than ever as we craved connection, rediscovered social ties. Instead of texting, we began talking again. 
To help grow your brand, you must really listen to people's stories before you tell your own
A yarn is all about listening and hearing stories. It is an essential human side of growing brands. Conversations give us an immersive, tangible and relatable understanding to identify the actions to take that will matter to people – and will help your brand tell more powerful and authentic stories that resonate with Australians at the right time.
So as we began to navigate the pandemic in our new virtual worlds, we set ourselves a challenge at Kantar – to find new ways to have meaningful, insightful consumer conversations at speed and at scale. Most importantly, we wanted to ensure we could bring more qualitative richness to our quantitative data and leverage the latest technology to empower us brands to really understand what Australians were thinking at any given moment in time.
Leveraging social platforms for storytelling allows you to collect micro-stories at scale. Using this thought process and then adding in artificial intelligence (AI) makes it possible to let people tell their stories about a category and the brands they use. The use of a bot delivers a friendly, engaging and intuitive experience, with carefully crafted dialogue to support depth and authenticity.
Yet, as in any good conversation, bots must listen and respond intelligently to make people feel truly heard, which is achieved through AI-triggered probing. Based on the hundreds of micro-stories we have seen unfold in this context, we know that such stories hold the potential to bring us much closer to the human side of brand growth. And so our conversational AI 'chatbots' were born.
If customers come first, then reach out and check in with them
Our conversational AI qualitative studies during the pandemic leveraged chatbots to create a safe space for people to candidly share their thoughts. Mateship headlined the Aussie vernacular as a culture of connection grew.
Across APAC specifically, we created Anne – a COVID-19 dedicated AI bot – to gain a better understanding of people's thoughts, needs and priorities in these rapidly changing, continually challenging times. Anne had 967 conversations in under five days across four countries including Australia – and she delivered three times more depth in insights versus a standard online survey.
For example, Anne revealed to us that three in five Australians wanted brands to improve the online shopping experience – the top driver for Australians, but a vastly different priority to the needs of people in the other three markets surveyed (Singapore, India and Malaysia). We also learned what type of ecommerce mattered to Australians at that time and what they wanted out of it as the pandemic continued.
Chatbots create a personal conversational environment, but not all bots are created equal
Conversational AI chatbots offer a personal experience, connecting with people on familiar platforms where they are already engaged. They bring that quantitative data to life with the much sought-after qualitative richness that is essential for brands to connect with authenticity.
While traditional bots have humans writing scripts and dialogues, conversational AI is the technology that makes a deeper conversation more possible with agility at scale. It seamlessly connects the gap between human and computer language, retaining context with data to build the conversation. When immersed in social platforms that are made for humans to share and connect stories, the opportunities for intimate insights for brands is unrivalled.
Aussies continue to zoom online to multiple platforms making digital today's new 'back fence'
Are you chatting with Aussies in their current playground? More often now, today's pub, shop and 'back fence' is actually a digital app or on social platforms. In fact, our recent studies find almost one in four Aussies are now spending more time on more apps – especially YouTube, Zoom, Messenger and Instagram – while their average claimed increased time spent online is 40 percent.
Mastering the art of the Aussie yarn online is now more critical than ever for brands. Kantar's Global Business Compass also found that 90 percent of global business leaders expect pandemic-driven behaviour changes to persist post-crisis. This includes the increase in people using social media and community forums to browse and buy brands.
Australians are more positive about the future, but don't equate that with thinking you know what they want
A year on from our first national lockdown, two in five Aussies say they weren't impacted by the pandemic at all. Yet, for almost another two in five, COVID-19 was a trigger to completely reassess their lives. And as government stimulus winds up, sentiments will invariably change again – and fast.
There is a clearly defined role for having ongoing deeper conversations with Australians and those brands that adopt the yarn that is instilled in our psyche, will have a distinct advantage if they do so. With one in two Aussies saying they will pay more attention to brands that act responsibly, transparently and honestly towards their community and employees, how do you keep up with Aussie sentiment and really understand what is important to them from their chosen brand? Perhaps it's time to have an authentic yarn online. 
Gareth O'Neill is the head of brand guidance at Kantar Australia.
Photo by Christin Hume on Unsplash.