Bottling the finest in-store experience
Managing director of EDA Australasia, John Atwill, shares his tips for enhancing point of sale displays for luxury alcohol brands.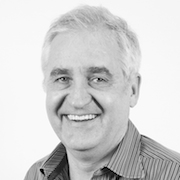 People often aspire to purchase products from luxury brands. They can be drawn into the qualities associated with the products including status, wealth and exclusivity. It is also often about owning the top of the range products and being part of an exclusive club of owners. Consumers in the luxury alcohol market are no different.
With luxury retailing in Australia predicted to become a $2.4 billion dollar industry by 2019 according to the 2015 'Luxury Retailing in Australia' Report, it's crucial for alcohol brands to perfect in-store customer experiences to make them stand out from the cluttered luxury alcohol market. A brand in this space should take consumers on a journey to experience products in a new innovative way.
One way to achieve this is by developing the right Point of Sale display to enhance the customer experience. The POS display is at the frontline of the sales process and can often mean the difference between customers making a decision to purchase or not. When a sales assistant is not available in-store, the POS display should act as the 'silent sales person,' communicating the same message as a sales assistant. The display should also foster a positive in-store experience for the customer, encouraging them to engage with the product and make a purchase. This is just as true for the luxury alcohol space as it is for other retail categories.
So how can luxury alcohol brands ensure a premium customer experience?
Create a 'must see' experience
With strong competition from online shopping, where deals and discounts often abound, luxury alcohol brands need to provide a 'must-see' experience for customers to give them a reason to visit the store. This experience needs to be more than just facilitating the process of a customer buying a product, but taking them on a journey to engage with the product in a unique way on the path to purchase.
An interesting example of this is how luxury alcohol brand, Penfolds held a 'sensory cellar door experience' at its retail boutique in the Sydney Airport international terminal. The boutique held exclusive one-on-one access to Penfold's wine experts, wine tastings, and shared tasting notes with product information to attract customers and engage them with the product. This unique experience helped to reinforce customer loyalty and reinforce the luxury status of the wine.
Make them shine
Luxury alcohol brands need to convey a sense of superior quality from the product labelling to the in-store POS display. A great example of a brand with a premium POS display is Moët Hennessy Australia. Moët Hennessy worked with EDA Australasia to provide a stronger focus on luxury for the brand's POS units that house a range of premium Hennessy cognac in select retail stores. This was achieved by using premium quality materials for the POS display including LED lighting to spotlight products, polished acrylic features, Hennessy lattice logos, Hennessy-design aluminum laminates and lumi-panel shelves to offset display bottles. The new luxury display communicated the wide range of premium Hennessy products available to shoppers, as well as promoted sales.
Refreshed approach
Lastly, luxury alcohol brands should update in-store experiences regularly to maintain their sought after status. If the in-store experience or POS display becomes outdated or too commonplace, the brand may see a drop in sales as customers look to align with brands at the forefront of the luxury category. Refreshing POS displays regularly can help ensure brands stay on-trend and re-engage customers with the products.
Perfecting the in-store customer experience through POS display is vital in enabling customers to experience the status, wealth and exclusivity of the luxury alcohol brand. This experience is the first step to customers feeling like a part of an exclusive club of luxury product owners and can lead to greater brand loyalty. Through creating a must see experience, making products shine and ensuring a refreshed approach, brands will be able to give customers an unforgettable in-store experience.