Bringing CX into the boardroom – stuck in the 20th century of business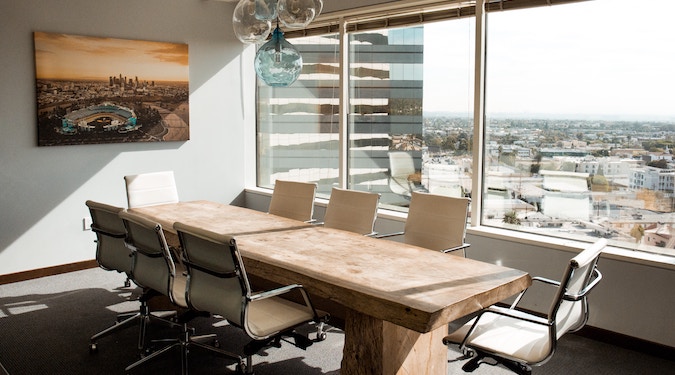 The impact that a board of directors can have on a company's customer experience (CX) strategy is significant, yet 70% of boards reportedly lack CX knowledge. Tom Uhlhorn wonders, if very few board members understand CX, how can the company be customer experience-driven?
Why CX? 
CX is a framework which focuses on strengthening the commercial relationship between a brand and a customer by delivering a holistic experience beyond just the purchase transaction to include the entire customer journey. CX involves applying a style of thinking which enables your organisation to be more customer-centric, which must be adopted at board-level. 
There is a lot already known about the positive impact CX can have on business, with 88% of professionals recognising CX as an important differentiator. Further, according to US market research company Forrester, experience-driven businesses report enjoying greater employee satisfaction and driving faster top-line growth of 15% versus 11% for businesses not driven by CX. 
But when only 11% of managers state that they're providing experiences that are valuable enough to turn their customers into advocates, it's safe to say that most know CX is vital, but don't know how to implement CX strategies effectively. Boards are no exception. 
A board room with no CX
As pressure to invest in CX increases, boards are facing the risk of investing in solutions that they don't actually understand. There's also the risk of not having the voice of your customer in your strategic planning. In both strategy and governance, it's vital that the board has an understanding of their customers in order for them to be more informed in their planning. 
A board must understand the strategic and risk imperatives of CX. If they don't, they run the same risks that were present in the early days of digital – a lot of businesses pushing solutions and no ability for a company to gauge relevance and value.
Paul Smith, founder and CEO of the Future Directors Institute, agrees that customer strategy now represents the core of any board-level decision-making. 
"There are significant risks from ignoring CX, but tremendous opportunities from embracing it," says Smith.
"Just like any new technology, technique or cultural shifts, boards are not performing in their fiduciary duties if they continue to delegate all thinking, strategy, risk management and oversight to management."
Does CX start from the top-down? 
From startups to small businesses, not-for-profits to multi-billion-dollar enterprises, a CX transformation process should start from the top and filter down through the organisation. This means ensuring that the decision-makers, C-suite and board members showcase an understanding of CX more broadly. 
CX is about optimising how much value your customers place in your brand by focusing both on the customer and the ways in which you create, communicate, deliver and exchange value. It requires both sharp strategic guidance and the ability to listen to and understand your customers. Even though most directors aren't down in the muck getting their hands dirty, that doesn't excuse them from being ignorant as to how they can be using CX to better their organisation's performance. 
As Amazon founder Jeff Bezos said, the most important thing is to focus obsessively on the customer. The problem, until now, is that leadership teams in organisations have been unable to measure CX like they can measure yield, market share, revenue or churn; and have been largely unable to understand CX due to a lack of best-practice processes. 
As it currently stands, lower-level managers often take responsibility for customer experience initiatives. However, this needs to start at the strategy level and bleed into the management and execution. Top-down CX protects companies from expensive, misguided CX projects and empowers teams to shift to a truly customer-centric mindset. 
Why should all boards understand CX? 
The board of directors should be able to make strategic CX-based decisions that are informed by customer insights, grounded in evidence-based CX theory and accountable to metrics.
At the end of the day, the board is accountable to the customers of a business and the organisation's ability to exchange value with their customers. If a board does not understand what is fast becoming one of the most effective value creators in modern-day businesses, then they are investing in a horse and cart solution in a T-Model world. 
According to Smith, "All directors need to get clued up on CX, brand strategy and loyalty, just as they are having to learn about developing healthy workplace cultures or understanding new technologies. This is the future board and it cannot look like the boards of the 20th Century."
Tom Uhlhorn is the founder and strategy director at Tiny CX
Further Reading:
Image credit:Dane Deaner