Can a local operator succeed where Starbucks failed in Australia – by opening more stores?
As US chain Starbucks prepares to exit the Australian market, surrendering its 24 remaining local stores to 7-Eleven operator Withers Group, its demise will go down in marketing history as a case study of failure to adapt to local conditions.
The American coffee giant's 14-year battle with the discerning Australian coffee palate will finally be over on 29 July when Withers Group takes control of the company's corporate store model, announcing plans to again expand the brand.
The warning bells sounded loudly in 2008 when Starbucks suddenly closed 61 stores, having reportedly lost $143 million in eight years of mass expansion throughout Australia.
Now, in 2014, down to 24 stores concentrated in East Coast urban centres, the global giant that transformed coffee cultures in the US and Asia has buckled under the pressure of Australia's thriving independent coffee shop scene.
The demise of Starbucks' local operations is certainly not a case of lack of available consumer spend – market trend watchers IBISWorld predict the Australian cafes and coffee shops industry to continue to grow solidly over the next five years. But the industry is highly fragmented:
"Consumers are expected to drive the trend towards smaller operators and niche providers, continuing to choose independent cafes and coffee shops over chain stores. Franchised operations will struggle as consumers generally associate better quality, ambience and experience with smaller independent cafes," IBISWorld's latest industry report says.
Starbucks took a risk attempting to enter the Australian market, and where it went wrong is worth considering for every marketer wanting to expand into new territory.
University of New South Wales' Paul Patterson and colleagues published a comprehensive insight into Starbucks' Australian struggles in a 2010 paper titled 'How the local competition defeated a global brand: The case of Starbucks'.
The authors describe Starbucks' phenomenal worldwide growth from humble beginnings in 1970s Seattle to mass penetration of the US market by Americanising the European coffee tradition and selling a social, lounge experience.
Expansion into Asia via Tokyo from 1996 proved successful because Asian markets were, like the US, previously unfamiliar with regular coffee-drinking.
But Australia was different.
Ever since early Italian and Greek immigrants introduced our nation to the daily bean, the trend has spread, with independent boutique coffee shops having served passionate regulars for years.
"It is fair to describe Australia's coffee culture as mature and sophisticated," Patterson and colleagues write.
"Australians did not need to be introduced to the concept of coffee as many other countries did."
The 2010 paper outlines the following seven key failures of Starbucks' Australian operations:
1. Starbucks overestimated its points of differentiation and the perceived value of their supplementary services
Rapid expansion reduced the novelty of the brand, standardised store design devalued the cafe experience and increased pressure from staff performance targets eroded customer service levels.
"It began to stray too far from its roots and the very values upon which the brand was built," Patterson and colleagues write.
2. Starbucks' service standards declined
"By not offering a better experience and product than emerging direct competitors, Starbucks found itself undermined by countless high street cafés and other chains that were selling stronger brews at lower prices and often offering better or equal hospitality."
3. Starbucks ignored some golden rules of international marketing
Starbucks parachuted into Australia with the offering that worked in the US, treating our 235 different ethnicities as one homogenous market.
"There is a strong sense in Australia of buying local, supporting the community, having relationships with the people you buy from and supporting ethically-minded businesses. Starbucks clashed completely with that… some would argue that Starbucks has become a caricature of the American way of life and many Australians reject that iconography."
4. Starbucks expanded too quickly and forced itself upon an unwilling public
Adopting the US model of expansion with store clusters, Starbucks immediately opened multiple stores in every Australian city. This was contrary to the strategies of many international companies, including McDonald's which initially opened just one or two stores in each city, keeping demand high and creating buzz through "an almost artificial scarcity".
"By having too many outlets, becoming too commercial and too widely used, [Starbucks] began to lose its initial appeal of status and exclusivity."
5. Starbucks entered late into a highly competitive market
"From day one, Starbucks got off on the back foot. They lacked the first-mover advantage they had in the US and Asia, finding themselves the late entrant in an already very developed, sophisticated and competitive market."
6. Starbucks failed to communicate the brand
Starbucks continued with their refusal to advertise, maintaining that their stores were the core of the business and spoke for themselves. Patterson and colleagues say advertising was essential to communicate the brand's message.
"The issue is not so much about building awareness – which, at 90%, is high – but to communicate what the brand means and to give consumers reasons for patronising Starbucks."
7. Starbucks' business model was unsustainable
Coffee is the main focus of the Starbucks brand, and when new products are introduced they often have short or seasonal product life cycles.
Patterson and colleagues advise that adopting a franchise model may have worked better for Starbucks than itself bearing the upfront expenses of new stores in its corporate store model.
"Local investors, with a good sense of the local market, put their own money into the business and take an active role in running it and shaping its direction."
So what key lessons should we take away from the Starbucks case? Patterson and colleagues suggest these five: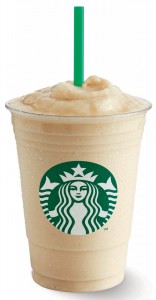 Undertake (and take note of!) market research,

think globally but act locally,

establish a differential advantage and then strive to sustain it,

don't losing sight of what makes a brand successful in the first place, and

make sure your business model is sustainable.
Now where to from here for Starbucks in Australia?
Starbucks Australia national marketing and category manager, Jagan Lamb, told Marketing the new licensing agreement would operate similarly to the brand's local partnerships in Hong Kong, Indonesia, New Zealand the the Philippines.
"The deal leverages the strength of the iconic Starbucks brand and the experience of a local owner who has a history of successfully investing and growing a global brand in the Australian market. Starbucks is excited about the opportunities to grow the business in a locally relevant way."
A spokesperson for Withers Group said the company would aim to open more Starbucks stores, keeping the brand separate from 7-Eleven.
"Certainly the intent is while taking on the 24 stores is to very quickly grow the brand and the store numbers. It looks like some of those will be co-located with 7/11 stores when that's the best fit for both groups of customers. But they will run as two completely separate entities."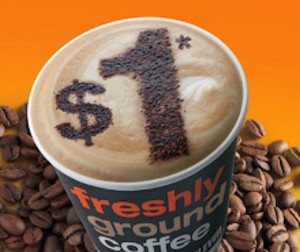 The spokesperson said 7-Eleven's $1 coffee offer had been highly successful and would remain without change.
Withers Group believes it has the expertise to create success for Starbucks in Australia, having shown it can American brands to the local market through its strategic partnership with Krispy Kreme, after the donut chain similarly failed to successfully enter the Australian market.
The less positive news for Starbucks is the Australian preference for value smaller, niche cafes and coffee shops is expected to continue. IBISWorld notes that independent cafes will benefit from higher margins by focusing on enhancing breakfast and lunch options to complement coffee.
Australians will increasingly favour fairtrade and organic coffee blends and remain uninfluenced by larger chain stores, it states. But as the market for coffee continues to grow as a whole, so too will the segment seeking generic coffees with added flavours and syrups.
The stats on market share for coffee chains in Australia are not overwhelming. McDonald's has likely been the most successful with its roll-out of McCafes in many of its 900-odd stores throughout the country. But  specialist coffee chains barely penetrate the landscape.
Here are some estimated market shares according to size and global market reach (via IBISWorld):
The Coffee Club 4% (more than 260 stores in Australia)

Gloria Jean's Coffees 3% (400 cafes in Australia, 1000 worldwide)

Michel's Patisserie 3% (more than 320 franchised stores across Australia)

Hudson's Coffee <1% (stores in 65 Australian locations)

Starbucks Coffee <1% (more than 15,000 stores worldwide)
The Starbucks brand in Australia will certainly be worth watching as Withers Group changes strategy to get it back in the game. Will the green mermaid finally succeed in penetrating this discerning market?