Can adtech plug the gap for small and mid-sized publishers in Australia's shrinking media landscape?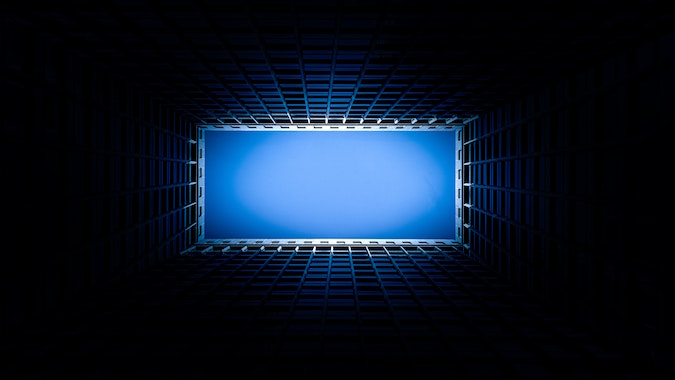 The paradigms of digital marketing are shifting due to the demise of third-party cookies, increased privacy measures and the shrinking publishing industry in Australia. Melanie Hoptman writes about the changing advertising ecosystem and how adtech might be the future for small and medium-sized publishers.
Small and medium-sized publishers (SMPs) play a critical role in creating a rich media landscape that delivers a diverse range of quality news, views, and content to Australians. Unfortunately, more than 150 newsrooms have closed their doors for good since January 2019, many of these were SMPs who have slimmer budgets and fewer resources. The family-owned Cape and Torres News stopped publishing after 60 years in March when advertising dried up, and across regional Victoria, locally-owned mastheads, Yarram Standard and the Great Southern Star, had to shut up shop as the coronavirus had a severe impact on revenue.
Paradoxically, all of this comes at a time when readers and viewers are flocking to sites delivering trustworthy, reliable news. A University of Canberra study found that news consumption has increased during the pandemic, with 70 percent of respondents saying they were accessing news at least once a day, compared to 56 percent in 2019.
Additionally, the COVID-19 pandemic has proven how much local news matters to Aussies, with three-quarters (76 percent) of respondents stating they would miss their local newspaper if it were to close. Unfortunately, while audiences may be up, revenue does not always follow, and many Australian SMPs are doing it tough.
This ties back to the fact that the entire marketing industry is facing a unique time of change. Publishers are bracing for the deprecation of the third-party cookies and other device-based identifiers such as Apple's IDFA, which will be introducing new guidelines next month.
With these crucial identifiers on their way out, the traditional methods of connecting publishers to their advertisers will quickly become unviable and one of the most lucrative publisher revenue generators – data-driven targeting – is at risk. These changes create headwinds but are not insurmountable, and they create an opportunity for the ecosystem as a whole to reinvent itself. SMPs can be particularly vulnerable, given they may not have their larger rivals' time and resources, such as a dedicated AdOps team, to investigate, assess and implement alternative solutions that can plug the increasingly large gaps left by this paradigm-shifting shakeup.
Fortunately, platforms like Publift (a LiveRamp partner) are invested in making cutting-edge adtech accessible to SMPs to ensure they are set up for the new user privacy-first era. Adtech partners like Publift are often critical to SMPs, doing the groundwork to investigate the best solutions available for SMPs to unlock maximum revenue opportunities, and then integrating the solution across their platforms for SMPs to roll out with ease.
This symbiotic relationship helps level the adtech playing field for SMPs, allowing them to stay nimble and to focus on delivering premium content to what is often a loyal and dedicated audience.
The next era of adtech champions people-based solutions that don't rely on a third-party cookie or a device-based ID. For example, LiveRamp's Authenticated Traffic Solution (ATS) allows publishers to match authenticated user data with people-based identifiers, enabling omnichannel end-to-end addressability. This reenables publishers' ability to connect advertisers to their hard-earned audiences while enhancing audience privacy.
Maintaining the ability to connect audiences to advertisers is crucial for the sustainability and proliferation of SMPs. Australia's largest men's lifestyle publication, Man of Many, is just one example of an SMP excited to unlock the benefits of identity-based solutions. With upwards of three to four million global unique visitors each month, they lean on adtech partners to help deliver premium, personalised experiences for their audience.
Scott Purcell, co-founder of Man of Many, says that the technology allows the ability to offer a more premium experience to advertisers and readers "with richer and more relevant ads that pique their interests".
By leveraging these linkages, SMPs increase value for advertisers and increase addressability, accountability and measurability, while also securing their future for a world without device IDs. These solutions connect publisher and advertiser first-party data, raising publisher CPMs, while enabling advertisers to access addressable, high-quality inventory across display, mobile and CTV.
SMPs are crucial to informing, educating and even uplifting our community during these uncertain times. With the imminent deprecation of digital marketing staples, Australia's SMPs must continue to invest in discovering the latest technologies available to help them unlock and add value to the bottom line.
Melanie Hoptman is the COO at LiveRamp Australia.
Photo by Lysander Yuen on Unsplash.