Could your understanding of data be a little more… scientific?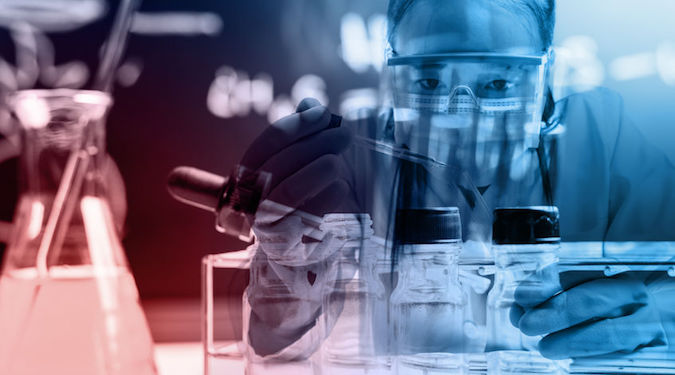 Modern businesses are overrun with data, but without the expertise required to turn technology into actionable insight, it's useless. Here's how a data scientist adds value to a business.
This article was sponsored by James Cook University to let readers know about its Online Master of Data Science »
How well do you know your organisation's data? Truly understanding data means being able to use it to define goals, recognise trends and make informed decisions.
Can you use data to:
1. Identify opportunities
A rich awareness of consumer data enables marketers to gain a more valuable understanding of the needs and wants of segments, personas and individuals in their customer base. This, in turn, can help define the best ways and platforms on which engage them, how to enhance their experience, and increase their value.
Data scientists question existing processes and assumptions for the purpose of developing additional methods and analytical algorithms. This enables them to continuously and constantly improve the value that is derived from their organisation's data.
2. Identifying and refining target audiences
If you're like most companies these days, you'll have many bases of customer data.
A good data scientist can help with precision identification of key groups, via a thorough analysis of data from disparate sources. This in-depth knowledge will enable brands to further tailor services and products to customer groups.
3. Empower decisions
How well can you communicate and demonstrate the value of analytics products for your organisation? Can it facilitate an improved process of decision-making across multiple touchpoints and business areas? "If you believe in it, and you develop a culture for it, it'll be an investment that pays off," says marketing science founding father Professor Gary Lilien. "If you don't believe in it, and you're sceptical about it, the money will be a waste of time."
Does your organisation understand and believe in the value of analytics?
4. Understand trends and define goals
Can you examine and explore your institution's data to prescribe best actions to improve performance, better engage customers and increase profits?
5. Test these decisions
Making changes and implementing them in the right way is only half the battle. An understanding of how these decisions affect the organisation is crucial. It pays to be able to measure the key metrics that are related to important changes and quantify their successes and failures. Modern marketers must have the ability to track the performance of campaigns, attribute their successes and failures, learn from these and build future strategies based on these findings.
6. Challenge and inform colleagues and higher management
"Many of the folks who've entered into the CMO top-level positions do not have the technical background to understand what's going on," says Lilien. "The literature on implementation indicates that if you don't understand it, you don't trust it."
A boardroom that recognises the opportunity presented by data analysis will be more likely to invest in marketing and further data initiatives. You should be able to use data to serve as a trusted advisor in your business, ensuring all staff maximise analytical capabilities.
Your understanding of data should mean you can familiarise staff with the organisation's analytics programs. Prepare staff for success by demonstrating the effective use of the system to extract insight and drive action. Once they understand, their focus can shift to addressing key business challenges in an informed manner.
7. Talent recruitment
Big data is changing recruitment, too. With the amount of information available on talent – via social media, corporate databases and job search websites – data experts can work their way through this data and hunt the best candidate for the job.
Equip yourself – or a member of your team – with a comprehensive set of data science tools through James Cook University's Online Master of Data Science.
Image copyright: anawat © 123RF