Cultural context is the key to customer connection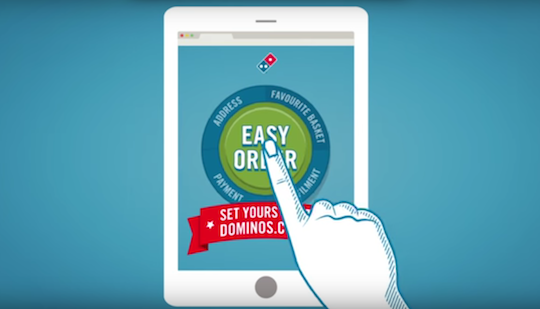 Pip Stocks looks at some ad campaigns of the last year or so which were made or broken by their ability to understand the cultural context in which they exist.
Marketing 101 has always told us that to be a successful brand, you must satisfy a consumer need. But if you listen to some marketing thought leaders they would say that if asked what people want from business they would just say they want 'faster horses' – just a better version of what they have today.
To be successful, marketers must consider the cultural context their brands exist in. Understanding cultural markers adds depth and meaning to the conversations you want to have with your consumers.
Look at what happened during the GFC. We became much more careful about how we were spending our money. We wanted cheaper but also better value. Look how the Cleanskin wine market sky rocketed during that period.   Culturally we changed and adapted to the environment we were in.
Post GFC, wanting a good deal has stayed with us and people are much more savvy about how to spend their dollars, but the difference is we can now balance brand and price.
So how can marketers identify relevant cultural markers? We encourage our clients to do three things:
Read trend reports especially at this time of the year when a lot of thought leaders are predicting how brands and consumers will behave. There are plenty of excellent sources: PSFK 2017 Trend Forecast, Forbes, and obviously trendwatching.com
Spend a lot of time with your consumers – not just once but in a series of ongoing conversations; and
Speak to experts and thought leaders. This is key because through interrogating those at the coal face whether it be fashion, technology, storytellers & writers, product design, you gain insights which you can apply to your own brand.
So let's bring this to life. For those that have food and shelter and all their basic needs covered, here a few aspects of the culture we live in today.
It is fast and digital and consumers want real time,
authenticity and realness are becoming key as people become more interested in stories,
diversity is everywhere – it's ok to be different to fit in, and
experiences are becoming the currency of success.
Some brands have done their homework and tapped into these trends.
Domino's Easy Order Button where you can order your favourite pizza in seconds; Nest is delivering the connected home allowing us to turn on home heating from the car; Frank Body has launched a globally successful brand on Instagram because it understands that realness and authenticity are more interesting, and Winnie Harlow – the not so perfect model – is proving that is ok to be different.
2015 saw some classic brand mistakes and a huge lack of understanding with the world they live in, and failure to read the cultural markers. Both Budweiser and Bloomingdales demonstrated their lack of understanding with their two headlines that activist groups said encouraged abuse and rape. Bloomingdales told us to 'Spike your best friend's eggnog when they're not looking' and Budweiser suggested we should be 'Up for Whatever' turning a no into a yes. What could they have done differently? Vetted their headlines with their customers to see if they resonated.
Starbucks' #RaceTogether campaign in the US took the idea of diversity too far and Woolworths had to apologise for their 'Lest We Forget campaign' which looked like it was taking advantage of a story that was not their own.
Yes, marketers today must find out about what people want and find ways to solve their pain-points but they must also overlay these cultural aspects into their brand experience. Cultural pointers enable marketers to create greater engagement and relevance with their customers and ultimately have a greater chance of growing their business.